I recently moved to Victoria's Surf Coast, home to the Great Ocean Walk, and discovered there's more to do here than waxing up the board and heading for the waves. You can get your adventure fix and connect with nature while hiking, riding, running, or swimming. Plus, to top it off you are never far from a great café to refuel afterward!
Victoria's Surf Coast is located on Wathaurong Nation, the traditional land of the Wathaurong people who have occupied and cared for this land for thousands of years. Taking in the townships of Torquay, Anglesea, Aireys Inlet, Fairhaven, and Lorne, this stretch of the Great Ocean Walk is only a 90-minute drive from Melbourne, making it an easy weekend getaway. Load up your bikes, surfboards, bathers, and hiking shoes – because there is plenty of adventure to be had!
Hiking On Victoria's Surf Coast
I thought I'd spend more time surfing than hiking when I moved to the coast, but every week I find myself out on the trails. In particular the Surf Coast Walk – a 46km trail made up of coastal tracks, bushland trails, beaches, and town paths. The trail is broken into 12 different sections so you can easily pick a shorter walk. The coastal sections are a real highlight with epic views of the ocean and beaches. The town paths through Torquay and Anglesea are where you'll find many locals out for their daily walk. If you prefer to escape the crowds, the quiet Ironbark Basin is a great place to connect to nature. In addition to the Surf Coast Walk, there are plenty of trails around Lorne that lead to flowing waterfalls and coastal lookouts. 
Three of the best:
Hike the coastal trail from Urquharts Bluff to Aireys Inlet (5.8km). Check out the Lighthouse and stop in for a cosy coffee and chocolate brownie at the Lighthouse Tea Rooms before heading back.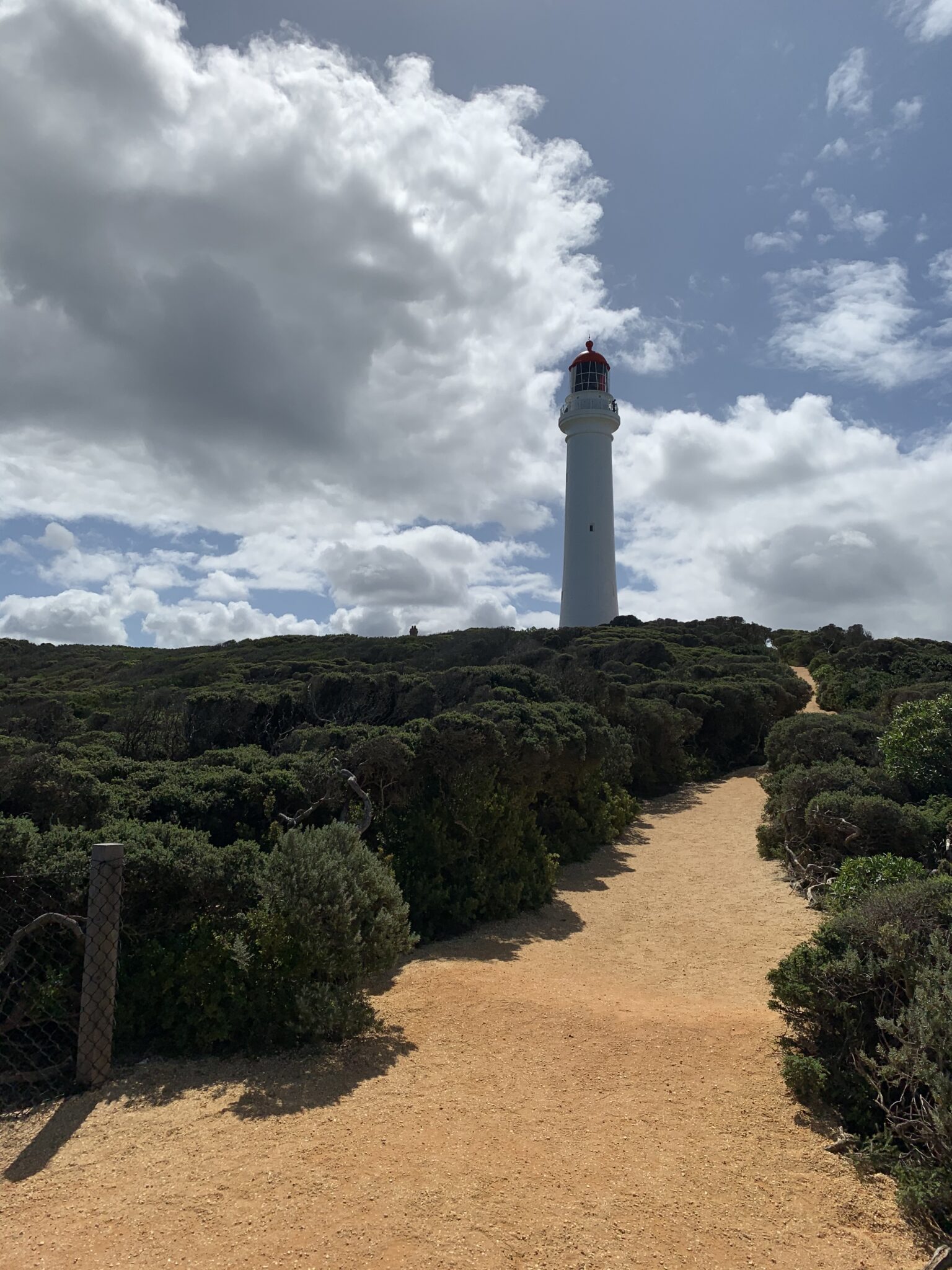 Organise a car shuffle so you can hike the Ironbark Basin one way from Bells Beach to Point Addis (8.2km). Afterward, head down the steps and cool off with a dip in the ocean. If you're lucky you might even spot some dolphins!
Walk the Queens Park Lookout Loop trail in Lorne (1.6km). Set out through bushland and then up to the hilltop lookouts for some spectacular views of the Great Ocean Road. 
Cycling and Mountain Biking 
I was pleasantly surprised to find that Victoria's Surf Coast is great for cycling too! While the townships are easy to navigate by bike, the best action can be found out on the trails. For mountain bikers, there are some great dirt tracks around Eumeralla near Anglesea. There's also the Anglesea Bike Park which features dirt jumps and a skills course. It's a fun, inclusive space for the whole family to practice some tricks! For road cyclists, the Surf Coast section of the Great Ocean Road winds alongside the ocean with spectacular views and a few hill climbs thrown in to test your legs. 
Three of the best:
To get the whole family riding together – start in Anglesea and ride from town along the river and to the Bike Park to test your skills.
Gear up and ride the road – Fairhaven to Lorne is a scenic and challenging stretch of the road to ride along. Leave early to avoid traffic in peak holiday times, or try it in the quieter months – you won't be disappointed.
For an epic experience exploring the Great Ocean Walk by bike, check out the new Great Ocean Ride tours launching in 2022.
Ocean Swimming
Locals on the Surf Coast seem to love getting into the ocean – and not just in wetsuits with a surfboard. There are a lot of ocean swimmers who head out all year round, braving some pretty chilly winter temperatures. Though you can technically complete an ocean swim anywhere along the coast – choosing a spot that's sheltered from the swell is important to ensure a safe (and easier) swim. The main beaches in Torquay and Lorne are great for this, as well as Point Roadknight at Anglesea. There is something beautiful about slowing down and connecting with the ocean as you focus on your strokes. 
Three of the best:
Head to Torquay's main beach at sunrise for a swim out and around the buoys. Look back once you're out there for some beautiful views of the tree-lined beach.
Practice your strokes at Lorne's main beach, before cosying up at HAH for a tasty vegan breakfast – right on the sand!
Take on the challenge of Victoria's most iconic ocean swim event – the Pier to Pub Race in Lorne.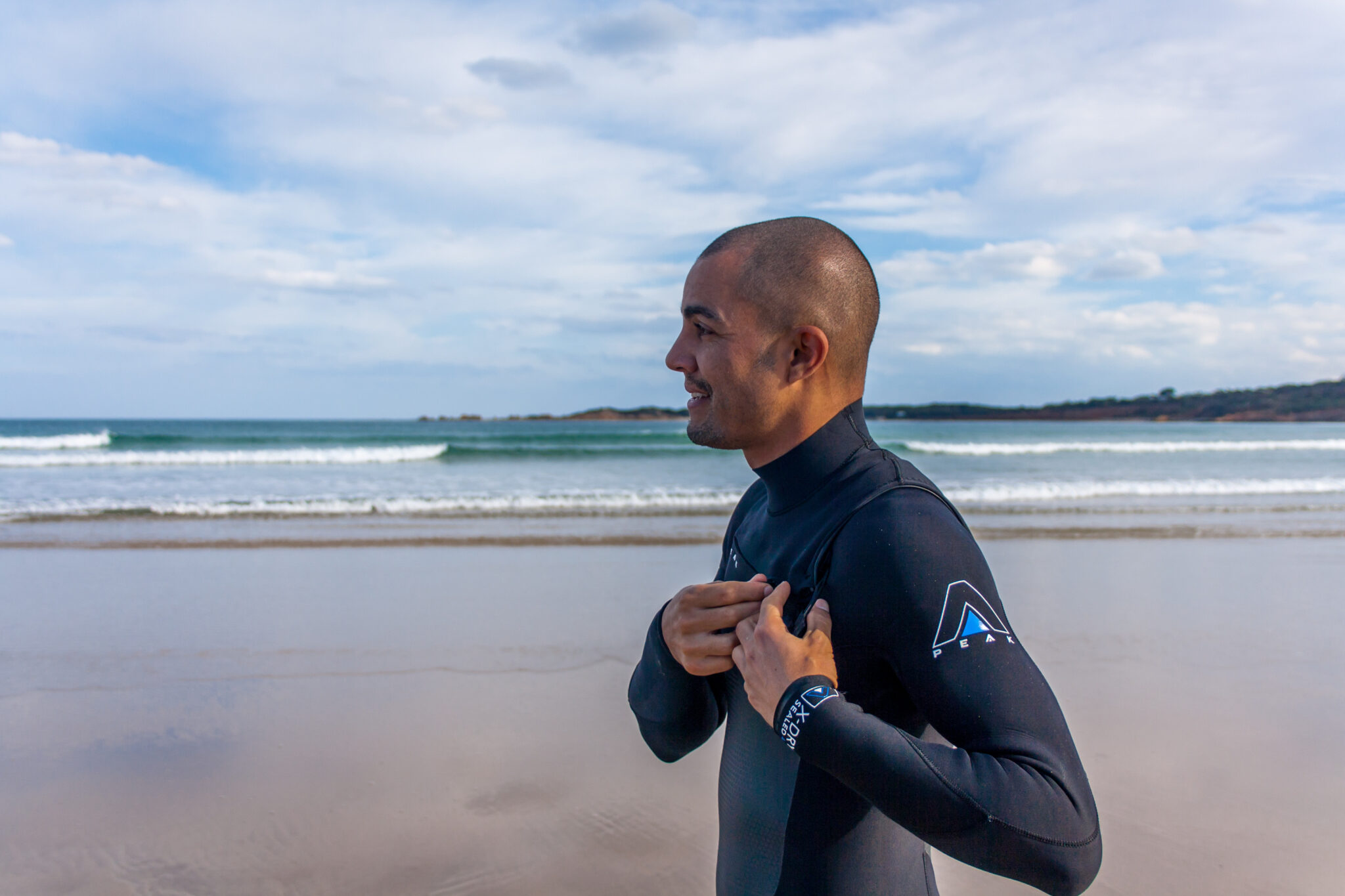 Catching the Waves 
This area is called the Surf Coast for good reason. Surfers are spoilt for choice with plenty of different breaks along the coast. To find the best place to paddle out – consider your level of experience and what kind of waves you are after. Beginners often head to Torquay or Anglesea where the beach breaks are great for practicing your paddling and pop-ups. Longboarders will find nice rides at Point Impossible, Point Roadknight, and Lorne. More experienced surfers can choose from the breaks around Torquay and Fairhaven – and of course the famous waves of Bells Beach where the world's best surfers compete every year in the RipCurl Pro. 
Three of the best:
Wait for a south-easterly swell and take a longboard to Point Roadknight to score some rides from the point to the beach. 
If you need some lessons to get your confidence up, check out Honu Honi Surf Camp in Torquay where glamping and yoga complete the surfing experience. 
Even if you don't surf, you've got to stop in at Bells Beach and check out the action. The natural amphitheater gives great close-up views of the local surfers carving up the waves.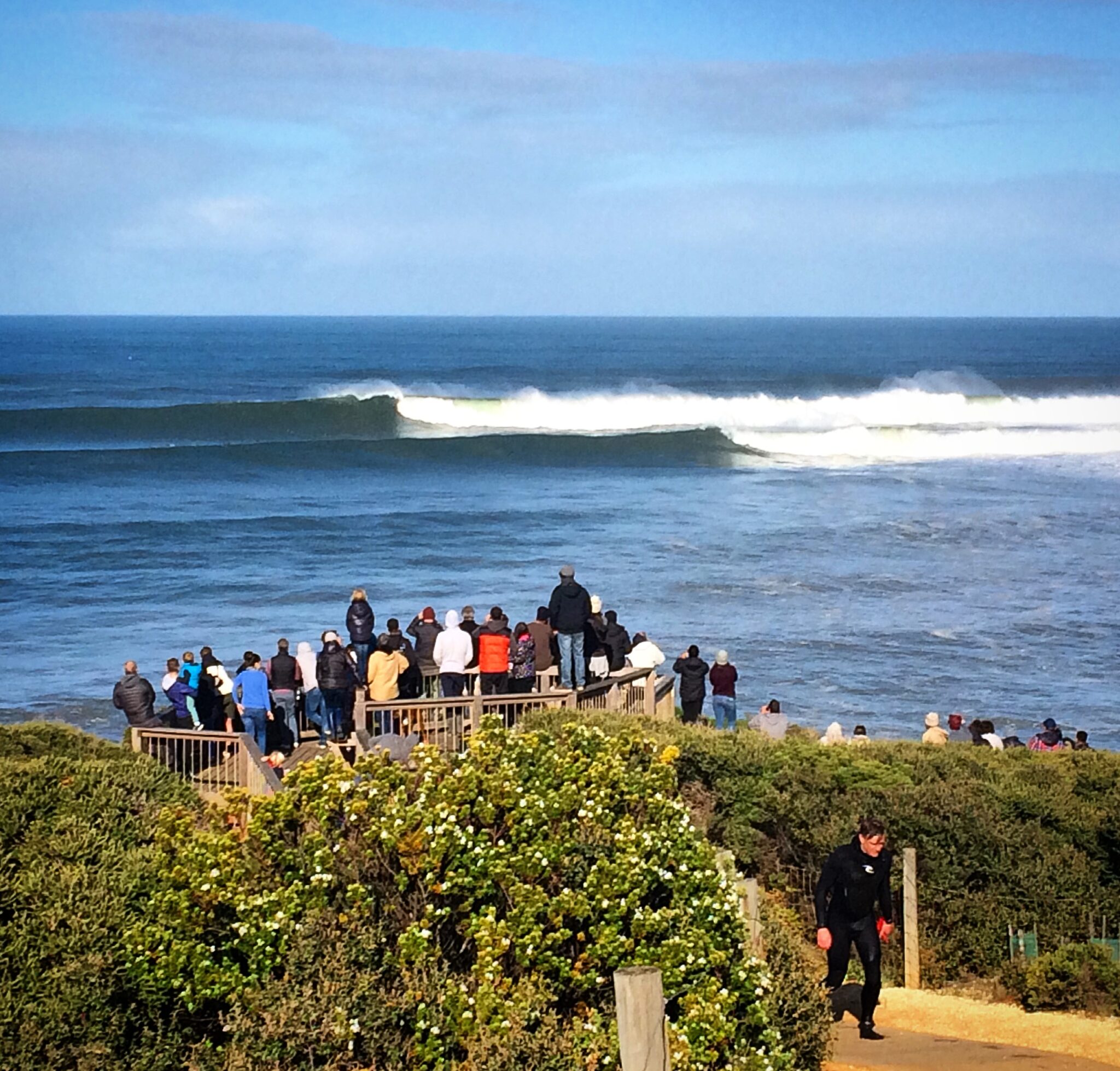 There are plenty of places to stay on Victoria's Surf Coast including holiday homes, caravan parks, hotels, and resorts. But if you've read this and think a weekend isn't enough time to fit it all in – you're right! Maybe you should consider moving here as well…