These delicious pink lady chips, inspired by wild woman Amanda, are a delicious snack both on and off the trail.
Ingredients:
Four Pink Lady Apples washed
A can of olive oil spray
Baking paper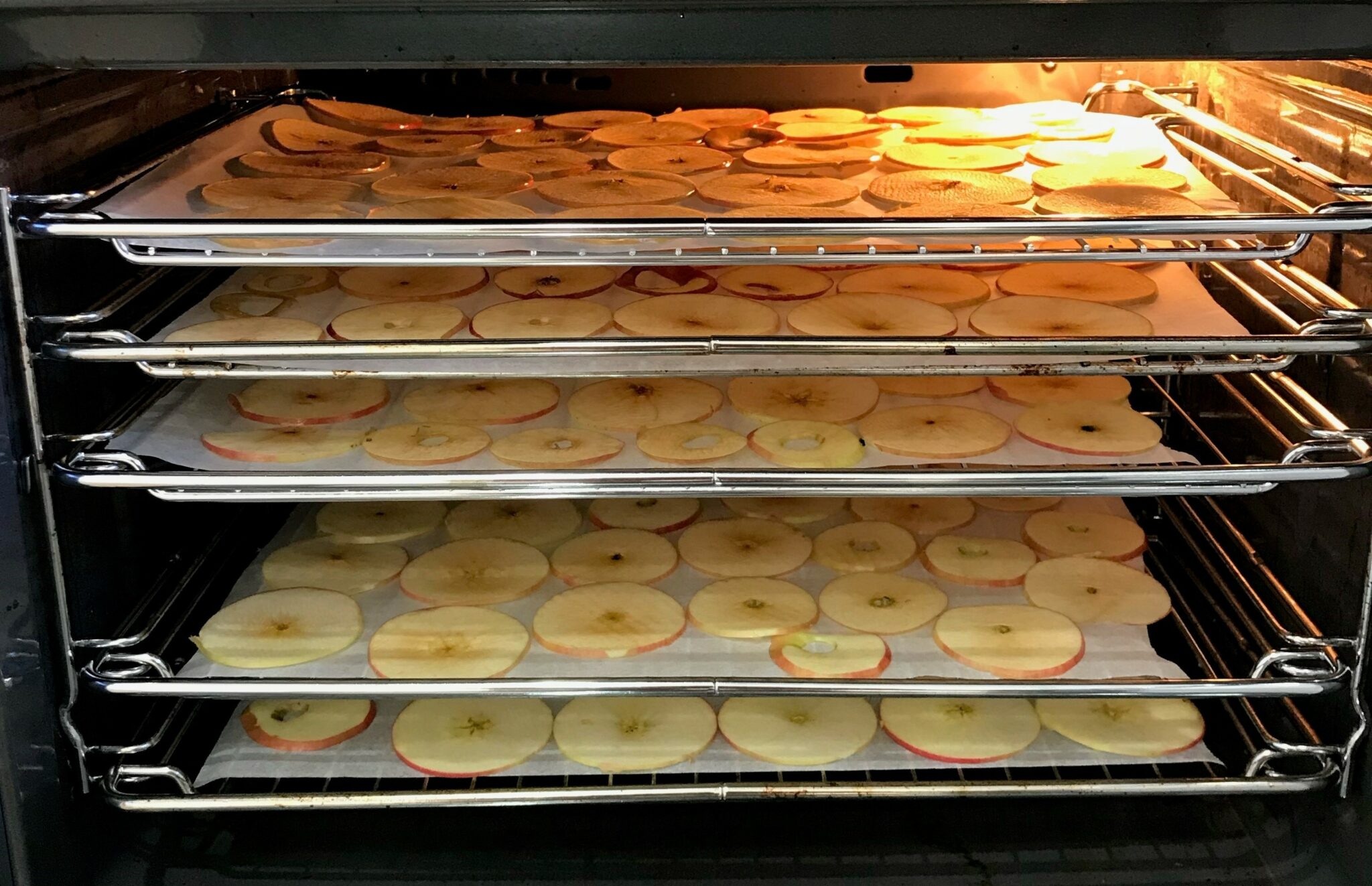 Method:
Slice apples thinly – about 2mm – with a mandoline slicer.
Place baking paper on wire oven shelves. Lay out the apple slices side by side. Lightly spray them with olive oil.
Bake in oven preheated to 80 degrees C.
After about 2 hr flip them over and spray the other side with olive oil. Leave them for another 1-2 hrs.
The longer you leave them the crispier they'll be. To test how if they're ready/ how crispy they are, take one out of the oven to cool. You know it's ready when it's crunchy like a chip when it has cooled down.
You're going to love these pink lady chips!! Looking for some more nutritious delicious walking snacks? Try our epic Wild Women Bliss Balls or this Choc Macadamia Bark that'll fix your chocolate cravings!