Like most mums, I gave up a lot of my old life when the kids came along but hiking was one thing I really didn't want to give up. As that the kids are with me virtually 24/7, I really needed this to be a family-friendly activity so I could continue the one exercise outlet that I actually enjoy. So I needed to find some family-friendly hikes!
What makes a hike family-friendly? Well, there are two important points, with the first being the length of the hike. Keeping the length easy to manage for the kids so they can build confidence goes hand in hand with how much they will enjoy the hike. The second is the features of the hike. Kids will be much more interested in hiking if the journey includes features such as stepping stones over a creek or a swimming hole, etc.
To help you with choosing a hike the whole family can enjoy, I have put together a list of amazing tried-and-tested family-friendly hikes in Queensland that are 7km or under and tick all the right boxes.
At around 3.5km return from the carpark, the Rainforest Circuit Track at Mossman Gorge in Tropical North Queensland is chock full of features that make it enjoyable for all ages.
This track has excellent signage, features a suspension bridge crossing, a lookout, and a rainforest track that passes giant boulders and ancient trees. The highlight is, of course, taking a dip in the river when you complete the circuit track.
The Mossman Gorge visitor centre, which is your access point to Mossman Gorge, recommends that you don't swim as it's unsupervised and water conditions can change quickly. However, this warning does not appear to phase most families and many brave the cold water for a swim if there has not been recent rain.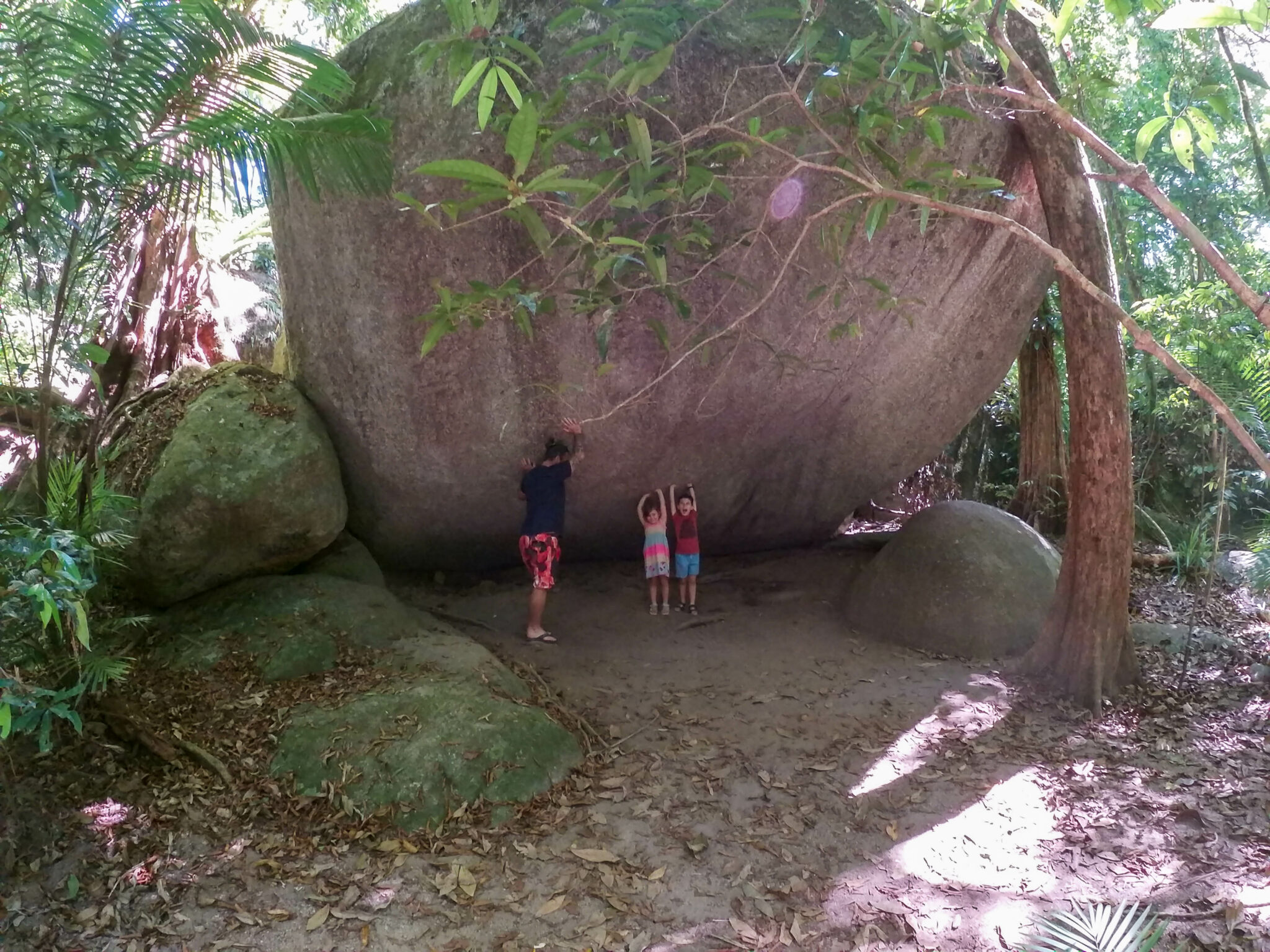 Cania Gorge in the North Burnett region of Queensland is the closest to the coast you can experience the rugged sandstone of Central Queensland. It's beautiful, uncrowded and six of the eight hikes here are under 3.5km, making it ideal for families with younger kids.
Three of my favourite short hikes here are the Dripping Rock and Overhang at 3.2km return, Fern Tree Pool and Giants Chair Circuit at 5.6km return, and the Dragon and Bloodwood Caves hike at 2.6km return. Depending on which hike you choose, families can enjoy the features of low bridge crossings, sandstone cliffs, swinging vines, overhanging cliffs, lookouts, and some cool caves.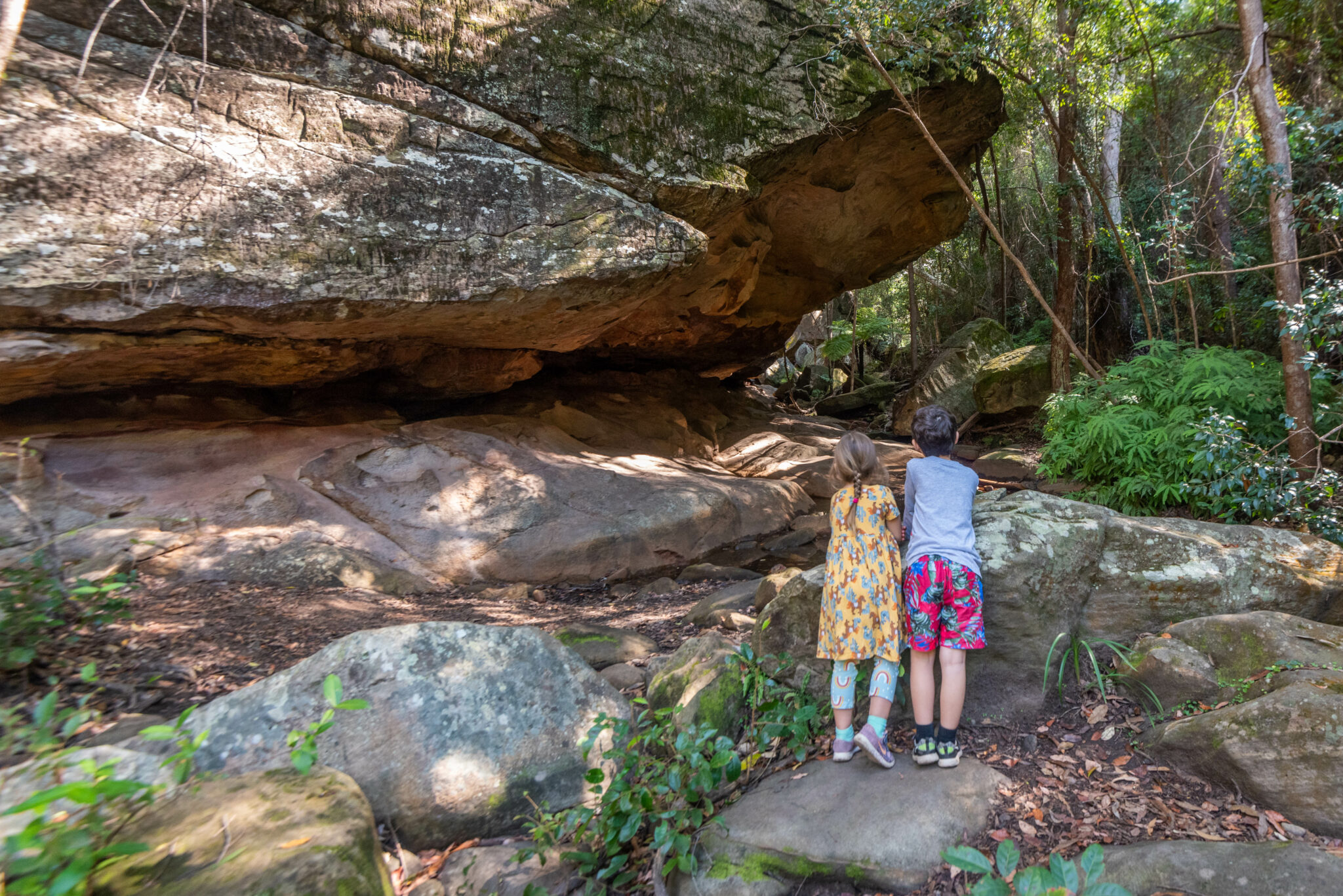 Carnarvon National Park deserves to be listed alongside Australia's other great icons such as Uluru and Kings Canyon. Yes, it's that awesome! Much like these other beloved icons, it's also located smack in the middle of nowhere, in this case, Outback Queensland. Road tripping there for a getaway is half the fun.
The hikes at Carnarvon Gorge range from a short 600m to a week-long ''great walk'' of 87km. The Moss Garden hike at 7km return is achievable with kids, featuring rock-hopping over a creek crossing, as well as a stunning mini-waterfall that either trickles or flows, depending on recent weather.
At 1.5km, the Nature Trail hike is perfect for younger kids and features both rock-hopping over the creek and plenty of wildlife spotting. Mickey Creek Gorge is also another hit with families. At only 3km return, this hike features plenty of rock scrambling and a gorge so narrow that you can touch each side wall with your two hands at the same time.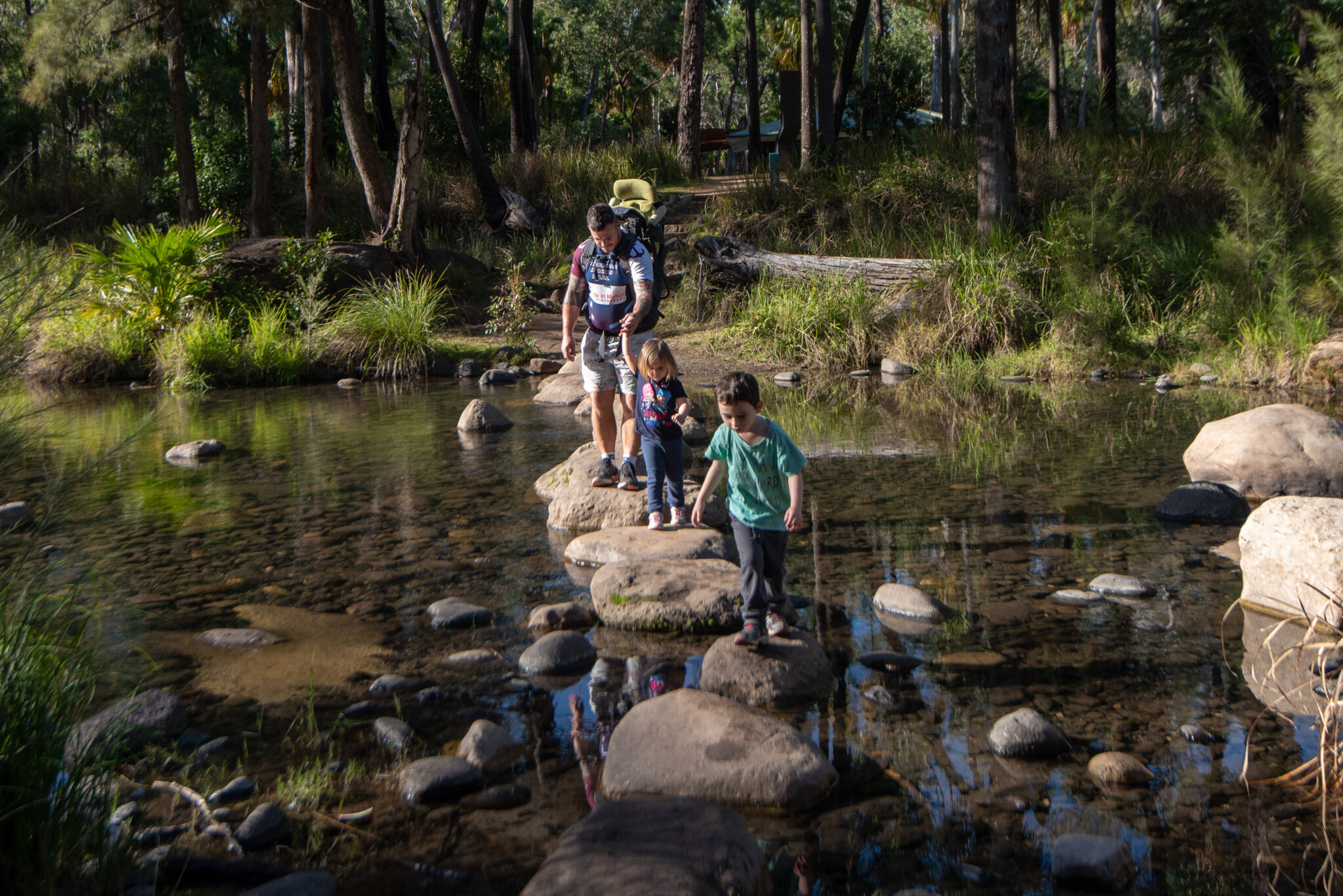 Just off the coast near Yeppoon, Great Keppel Island is at the southern end of the Great Barrier Reef. Families can enjoy unspoilt bushland surrounded by no less than 17 pristine white sand beaches. There are six enjoyable hikes to do on the island but we loved Monkey Point hike and Leeke's Point Circuit, which both offer a deserted beach to chill out on and are an achievable length with kids.
The Monkey Point hike takes in both Monkey Beach and Long Beach, taking around 2 hours. This one is great for families as although it's easy, it provides a few challenging steeper sections in which you are rewarded with some pretty decent snorkelling once you reach Monkey Beach.
The Leeke's Beach Circuit also takes around 2 hours with a moderate difficulty level. This hike features a hike through bushland as well as along one of the largest beaches on the island.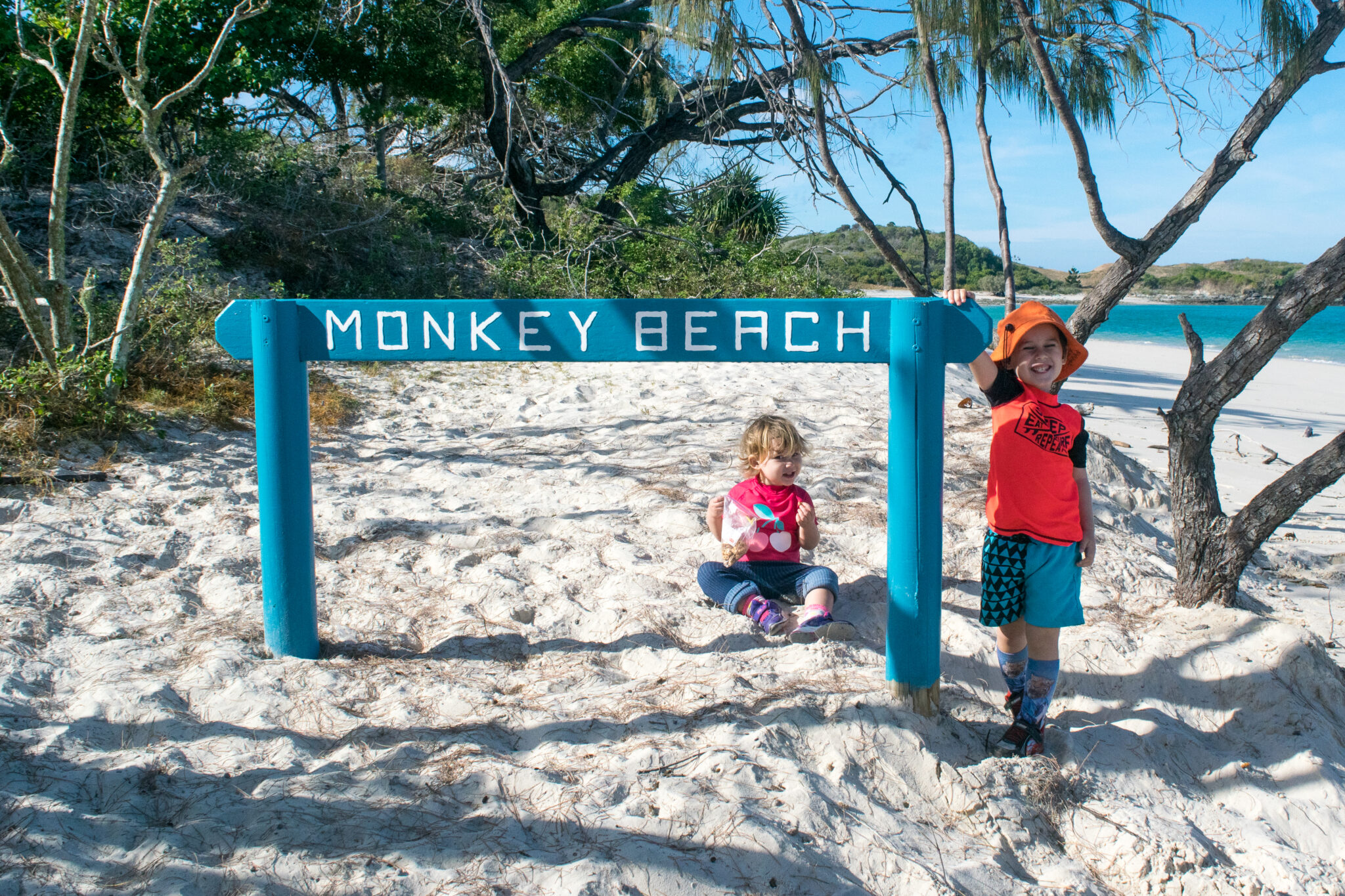 Springbrook National Park is a top spot for day hikes, with waterfalls, lush rainforest, cascades, and plenty of impressive lookouts. Not only that, some of the tree species here are over 2,000 years old!
Families with younger kids will manage The Natural Bridge Walk easily. This 1km sealed circuit traverses through beautiful rainforest, across a creek and into a picturesque arched cave where you can watch the waterfall plunge from above. Visiting at night brings a surprise between December and March when the walls of the cave light up with glow worms.
For those with older kids or those with younger kids who are happy to carry them when their little legs get tired, the Twin Falls Circuit packs a lot of features into 4km. This hike features rock pools to swim in, a walk behind a waterfall, rock clefts, and more than one picturesque lookout.
The Noosa Coastal Walk is a great option for families as the track takes you right past beaches (to stop and play), ocean lookouts where you can spot dolphins, secret rock pools, and even koalas. If the season is right for it, there is a good chance of spotting whales as well!
The entire Coastal Walk is 5.4km one way so you need to organise a lift at the end to take you back to your car unless your kids can manage a 10.8km return hike. Many families choose to partially walk it for a 5.4km return trek in which they begin at the Noosa Headlands day-use area and walk only to Hell's Gate before returning back the way they came.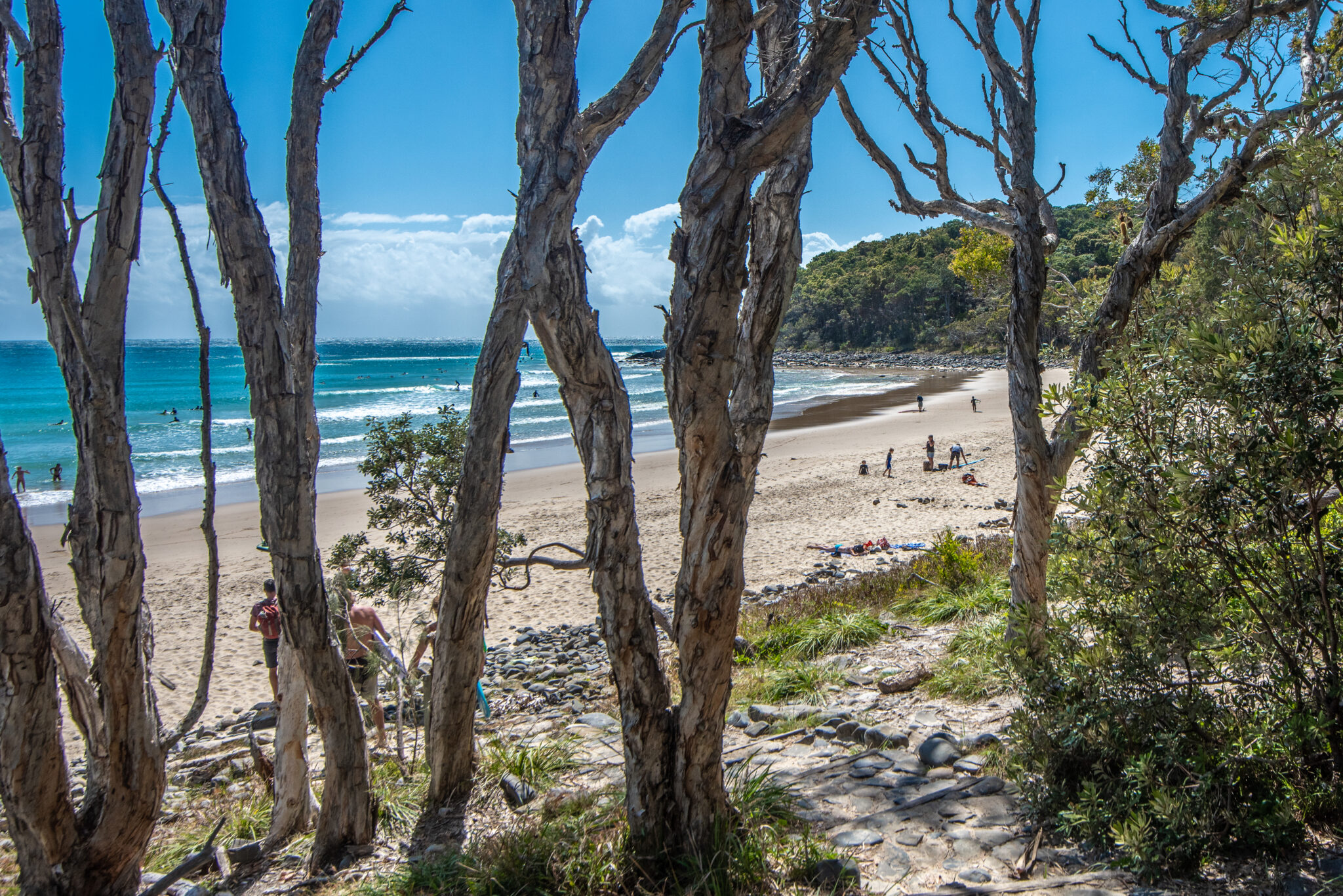 Magnetic Island can be found just off the coast of Townsville in North Queensland and there is no shortage of hiking tracks here. The Forts Walk is amazing for families and packs a lot of features into a 4km return hike.
Expect to spot numerous koalas and great lookouts on this hike, which leads to historic WWII fortification and infrastructure with excellent signage. You are allowed inside the structures to explore and the amazing 360-degree views from the top of the fortification are Insta-worthy.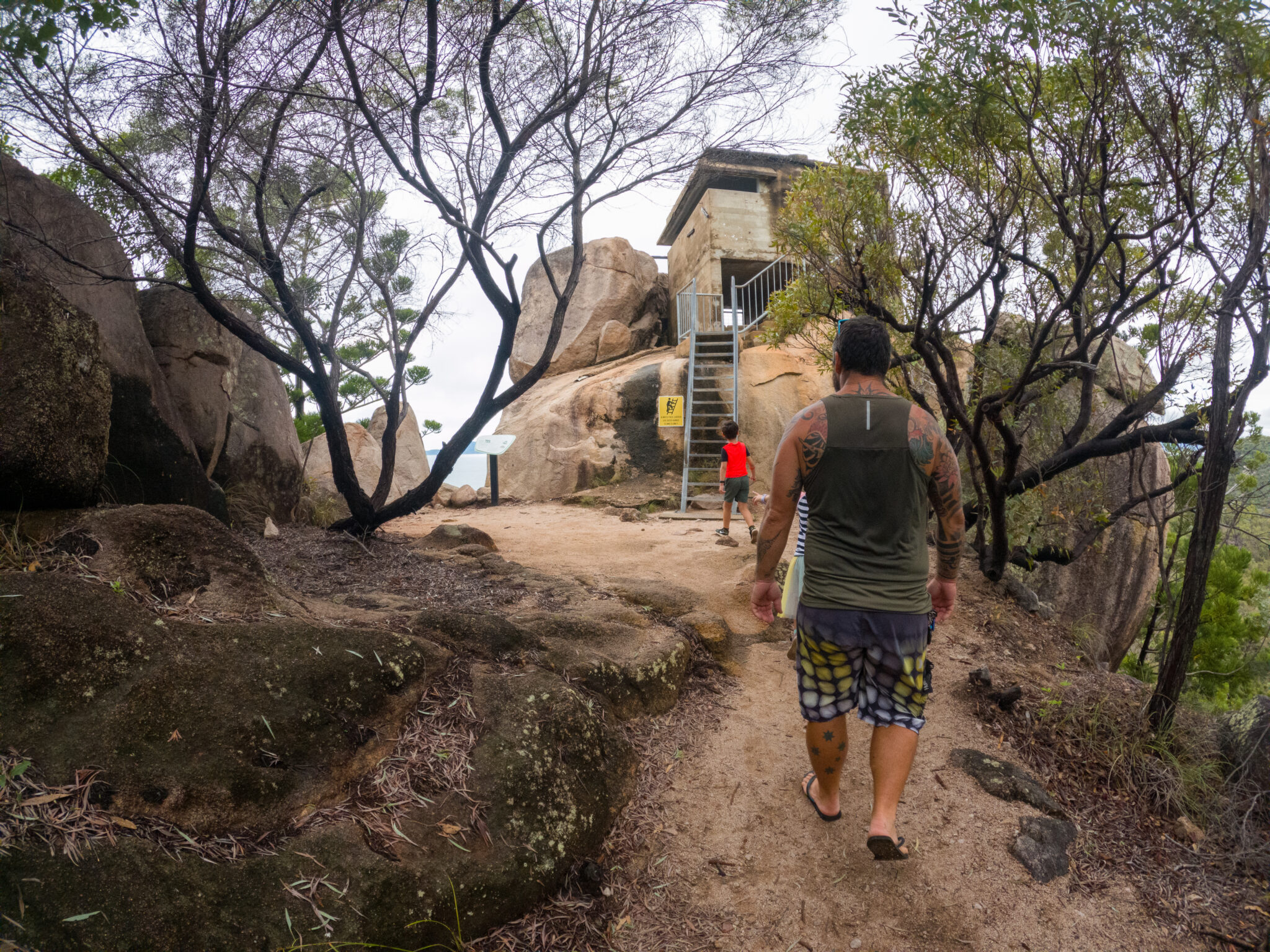 So remember, the secret sauce to getting your kids to love hiking as much as you do is to start off with achievable distances and make sure the hike has some fun features for them. If all else fails, the promise of ice cream at the finish line does a pretty good job at getting little legs moving. I hope you enjoy some of these family-friendly hikes with your kids!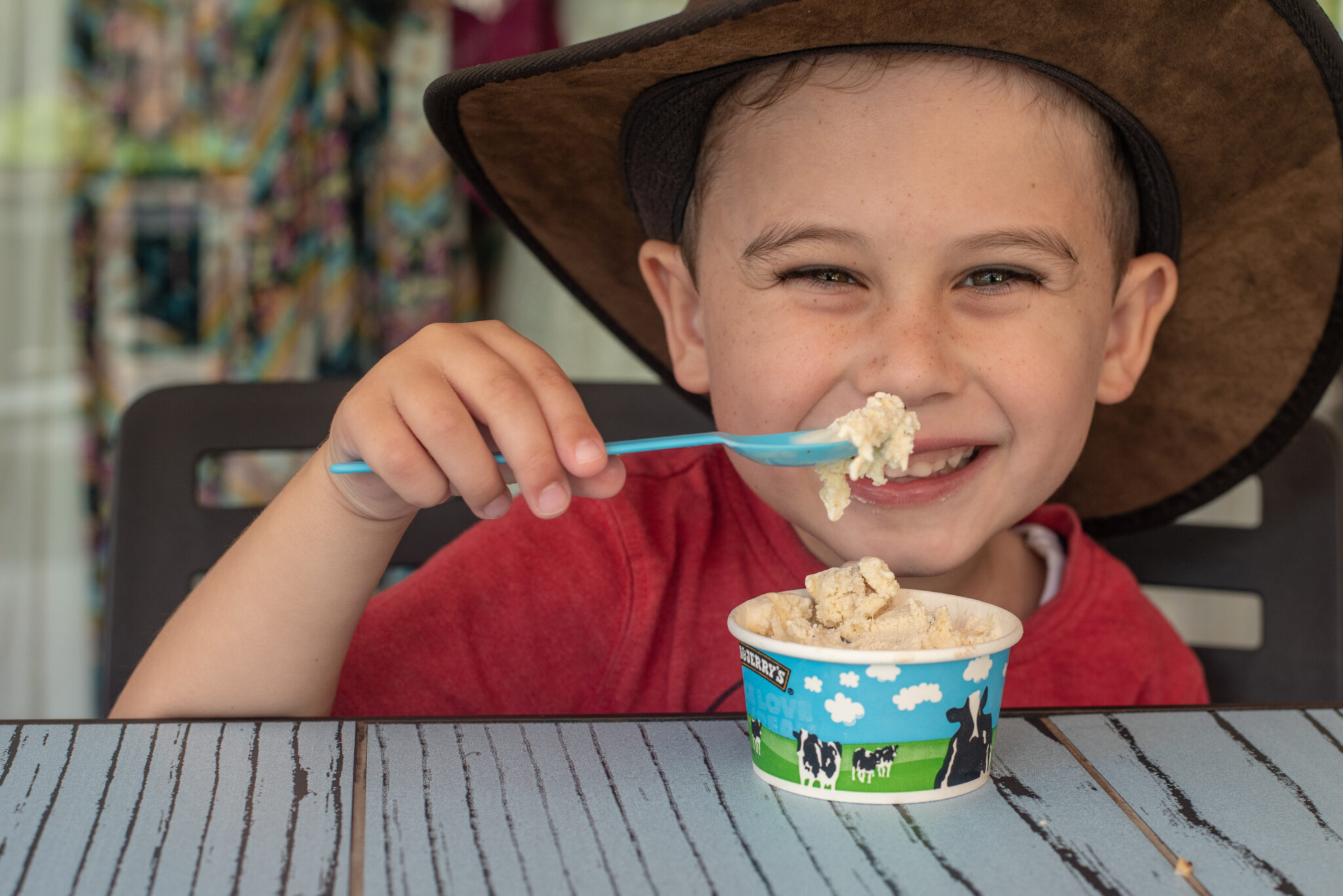 If you enjoyed this we have more wild tips here on How To Get Your Teenager To Put Down The Screen And Go Outside.