I have always been a 'heels girl'.
From the time I was 13, I was digging into Mum's (somewhat limited) collection of 'fancy' shoes and taking them for a spin at any opportunity. I loved stilettos and wedges and block heels and boots. I loved bows and sparkles and straps. At 19, when I went on my gap year to Europe, I packed a pair of 18cm suede black platforms. Seriously. My knees hurt just remembering them.
Looking back, after two years of wearing nothing but sneakers and slippers, I can't believe I subjected myself to that kind of torture. And it's not just the (probably permanent) damage to my knees I regret. It's the experiences I missed out on because of my freaking footwear. The sitting at the edges of nightclub dancefloors because my feet hurt too much to boogie. It's skipping a walk to a spectacular view because of blisters. It's saying 'no' to a late-night romantic wander by the ocean because… wait for it… uncomfortable shoes.
Heels aren't the only fashion item that have kept women small, still and suffering. Corsets, naturally, come to mind, but even something as innocuous as a school dress can prevent girls from being active. I think I was about five when I first started limiting my monkey bar activities for fear of flashing.
In 1906, a 46-year-old woman called Fanny Bullock Workman made the first-ever assent of Pinnacle Peak in the western Himalayan Range. She was a pioneer of female mountaineering, setting numerous altitude records, and she did it all in a freaking dress. Imagine what she could have achieved if we gave her pants!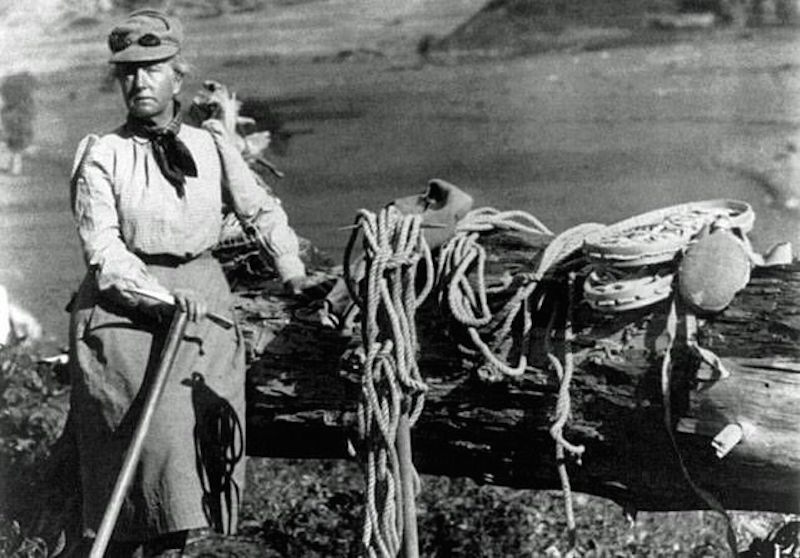 Fanny probably didn't have a choice in the matter, but today we do. I now recognise heels for what they are: uncomfortable foot prisons invented by the patriarchy to make it near impossible for women to run away. Yes, footwear IS a feminist issue!
Well, f*ck that. Because heels also make it really, really hard to get your 10,000 steps in. If I'm in sneakers, I'll happily walk halfway across Sydney to where my partner has parked the bloody car. If I'm in heels, I'm having a tantrum while ordering an Uber.
Post-pandemic, I wear sneakers for every occasion, from fancy dinners to brunch with the girls, weekend hikes to work meetings. Wearing sneakers is literally the easiest way to get your 10,000 steps in (and make a feminist point, to boot!)
If you're keen to step up your sneaker game, here are my favourites for (almost) every activity.
For A Fancy Brunch With The Girls
Lacoste has an awesome range of sneakers that look gorgeous with everything from activewear to pleated skirts. Pair chunky white kicks with a flowy dress for a fancy brunch with the gals.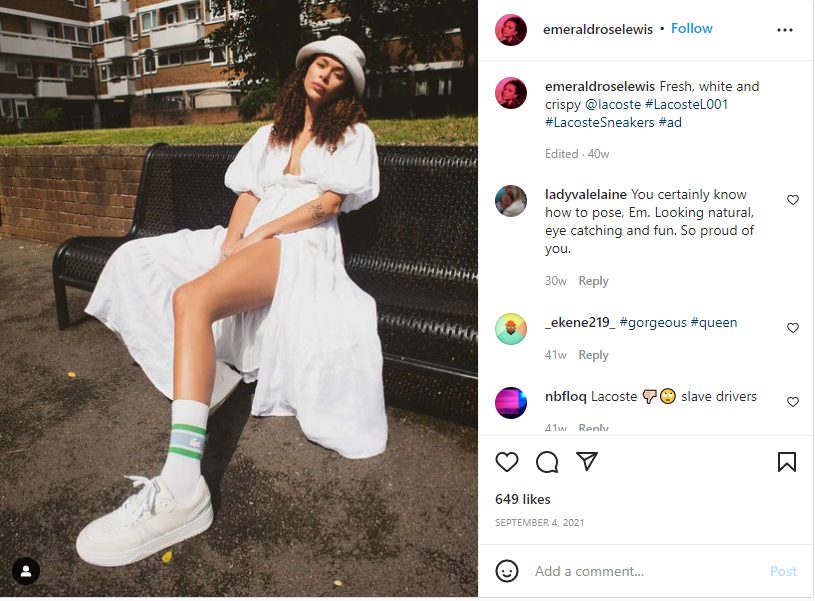 Day At The Office
If you're hybrid working like us, you might find your in-office days are packed with more than a few meetings. These gorgeous Veja sneakers pair beautifully with a chic suit, so you can make walking meetings your friend, even in the most corporate office.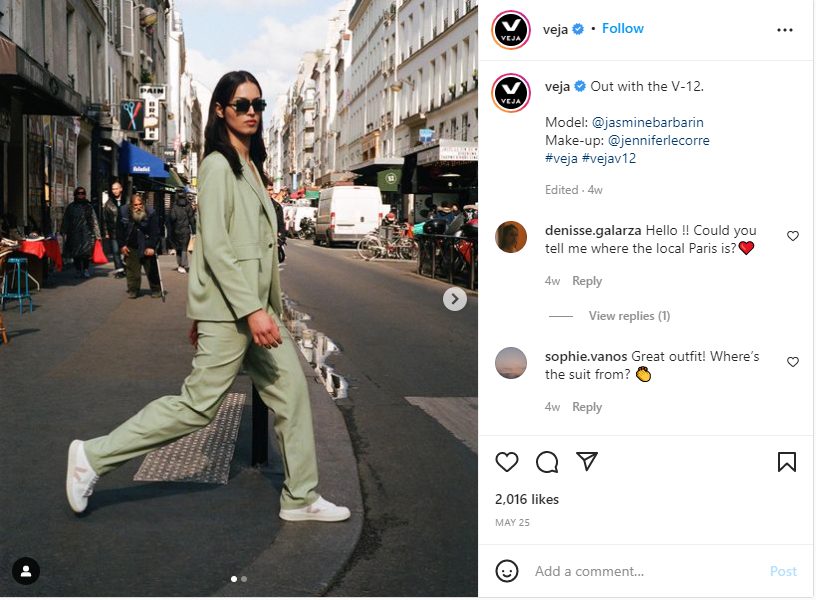 For Your Friend's Trendy Art Show
These show stopping shoes are like the sky-high stilettos of the sneaker world. If you're looking for sneakers that still serve that 'wow' moment, these lilac Cons have you covered. Warning: your kids will either steal these or be horrified by them. Which, in my opinion, are both good reasons to buy them.
If you want to tone it down, these would look very cool with a sharp LBD.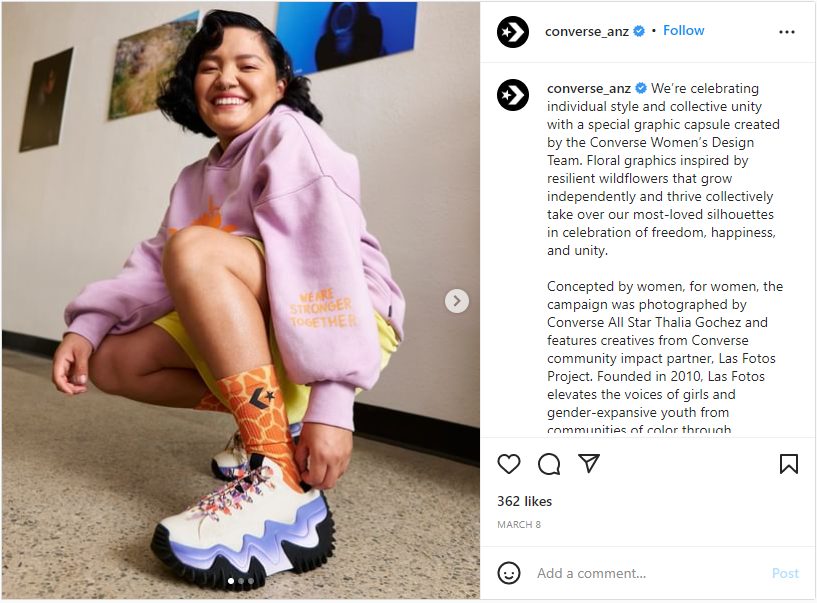 Your Daily Walk
A simple walking shoe is perfect for your daily walk. I'm always on the lookout for purple #onbrand and these Asics are heavenly.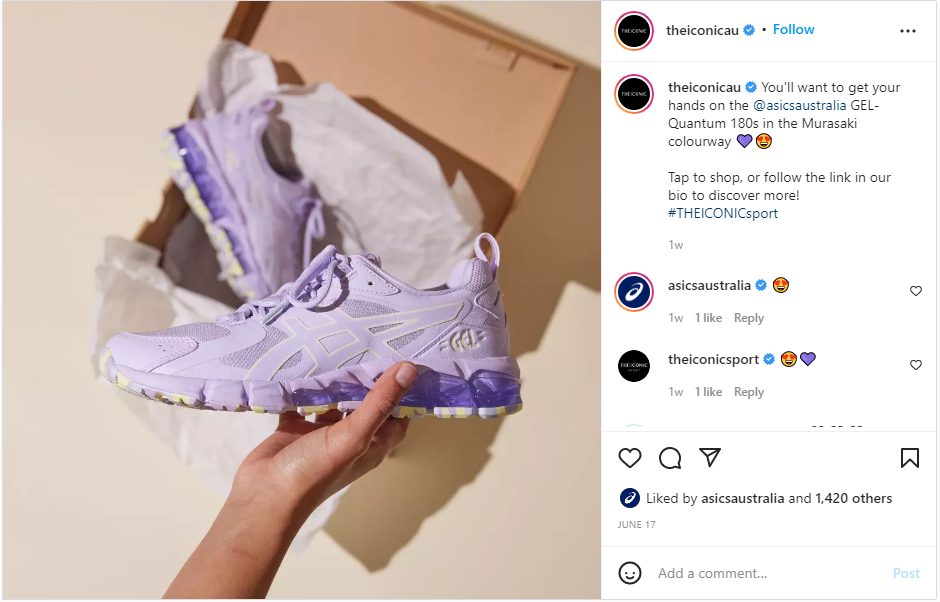 Coastrek Event Day
We always get asked about the perfect shoes for Coastrek Event Day, and to be honest, it really depends on your feet.
I will say this: choose for comfort, not fashion. The shoes that suit your feet might be the ugliest thing you've ever seen… buy them! You won't care after 15km.
Hoka One One are a really good starting point, especially if you've got niggly knees. They feel like you're walking on clouds!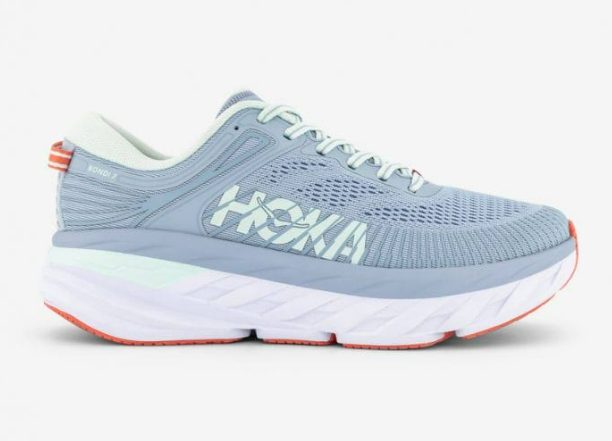 A Casual Wedding
It's 2022 and YES, you can wear sneakers to a wedding, especially if the dress code is semi-formal.
I love these ones from Veja because they feel a bit fancy. For a wedding, I'd pair these with a colour-blocked suit or bold maxi dress, and make sure hair, nails and makeup was very refined to keep that look fresh.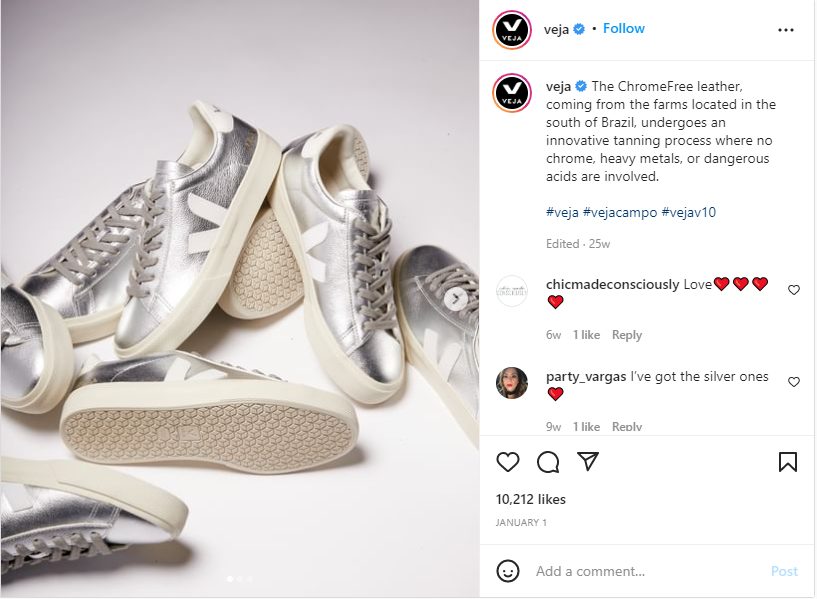 Date night
I've had to cut date night short because of impractical shoes more times than I can count. Never again! These chic white sneakers from Bared will keep you comfy, regardless of how far away the restaurant is from where your partner parked the bloody car.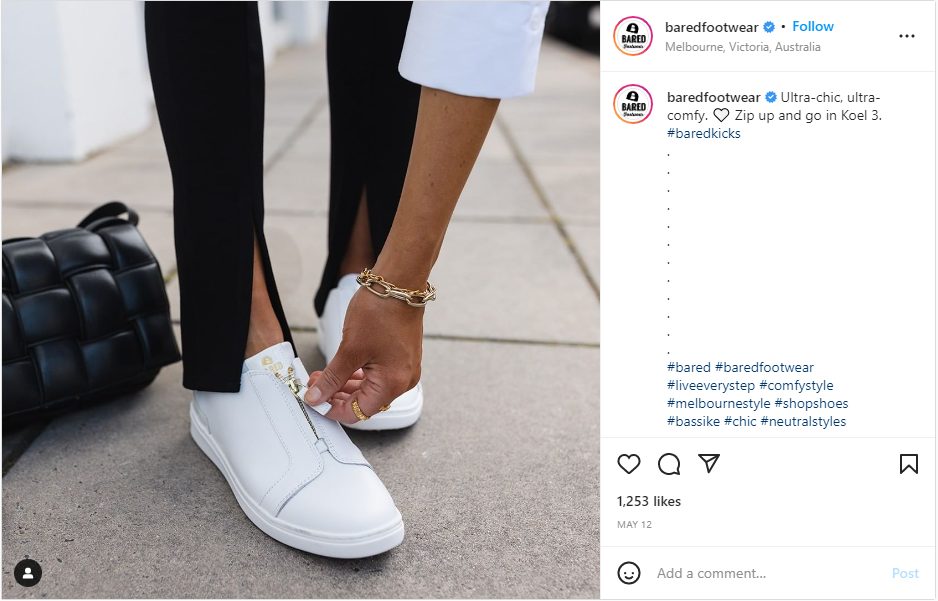 School pickup
I don't have kids yet, but when I do, I imagine myself rocking up at school pickup in these platform Supergas.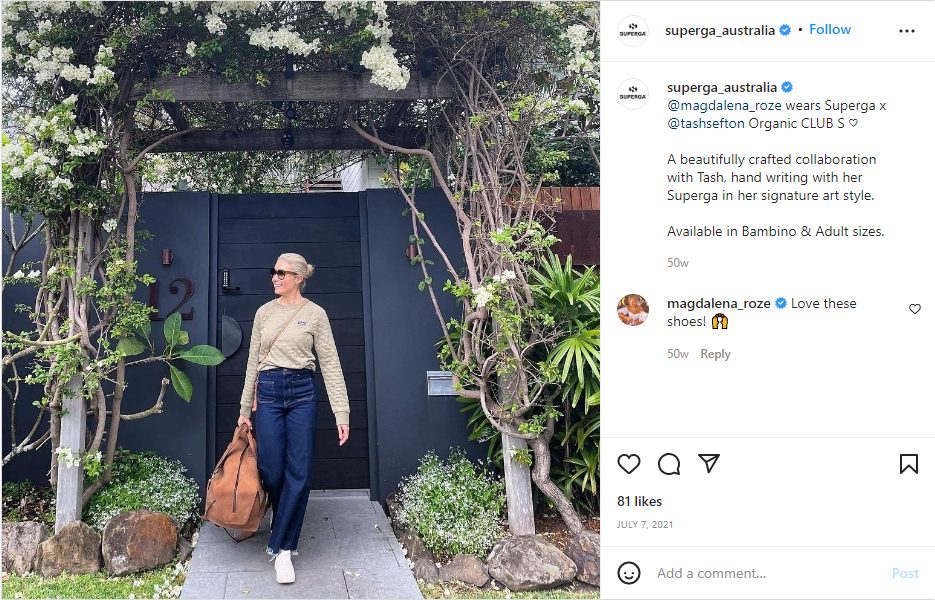 Coffee run
There are two types of people in this world: those who 'dress up' for a coffee run and those who don't. I'm generally in activewear when grabbing a quick post-hike coffee, but if you're meeting friends for coffee or just feel like stepping it up a touch, this look is very good.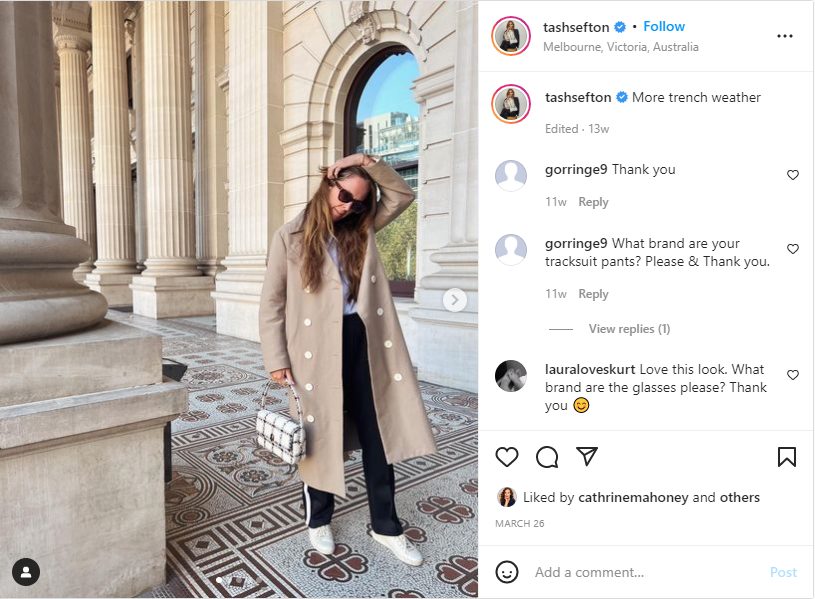 For a Hike
You know what to wear for a hike. Hiking boots or trail runners. Sweaty Betty and Merrell have just done a collab and it's what hiking fashion dreams are made of.