Walking. Wildflowers. Whales. Wineries. Wilderness. Welcome to our Wildest Coastrek yet: Coastrek Margaret River! The section of Cape to Cape walk we have planned for you is sure to be the highlight of your 2022 walking adventures!
Join us as we walk 35km along the wild, rugged and spectacular Margaret River coastline on Friday 28 October 2022, for an epic adventure of fun, fitness, friends and fundraising, proudly supporting Beyond Blue. Not only does the fundraising for Beyond Blue help others and their mental health, the training, and walk among the wilderness is going to do wonders for your mental health too.
SO, WHY COASTREK FOR YOUR CAPE TO CAPE WALK?
At Wild Women On Top – creators of Coastrek – we do things differently.
We care about the journey, not the destination. We want you to move in a way that feels good, for both your body and your mind. We want you to watch the sunrise and savour your coffee and admire the views and connect with your teammates. We don't care if you go fast, we care that you stay together. We want you to walk for mental health.
Wild Women will give you an epic, expert-designed training program, which kick-starts your journey and helps you prepare your mind and body for the challenge. We create mind-blowing routes that take you off the beaten track and show you places in your backyard you've never noticed before. We give you a world-class Event Day experience, with fancy treats at our Luv Stops (checkpoints) and prosecco at the finish.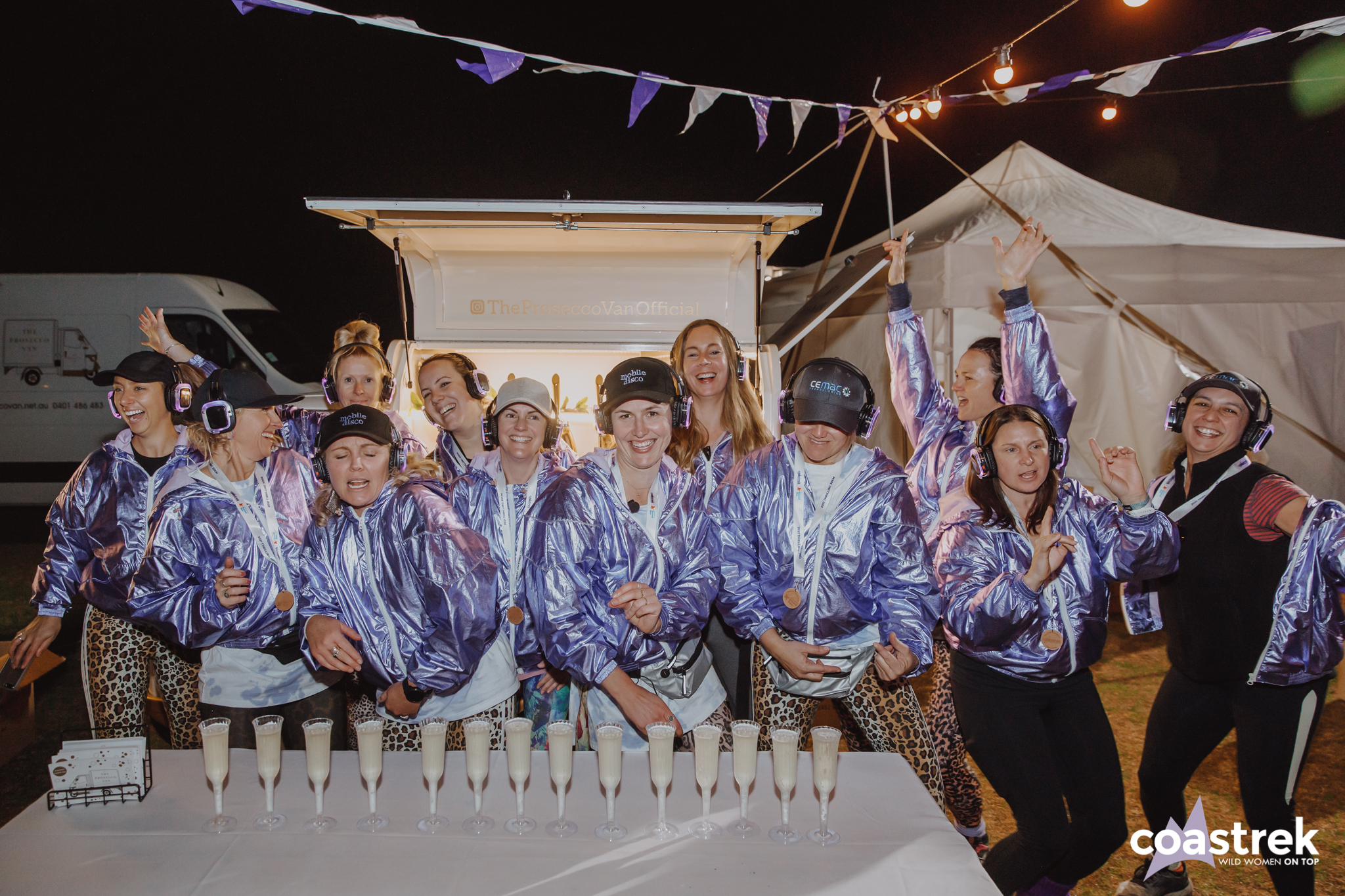 We're a fitness challenge, but not as you know it.
We hope you and your team of 4 are ready to get sandy feet, windswept hair and a smile you can't wipe off your faces… because we are ready to cheer you on every step of the way. Our Luv stops will nourish your body and our cheering will nourish your soul, we promise this is one Coastrek you won't want to miss.
COASTREK MARGARET RIVER – OUR CAPE TO CAPE WALK MAP…
It doesn't get more wild than this! The 35km route features spectacular coastal and forest scenery, a fascinating geology of cliffs, caves, headlands and rock formations and an ever-changing display of vegetation and wildflowers.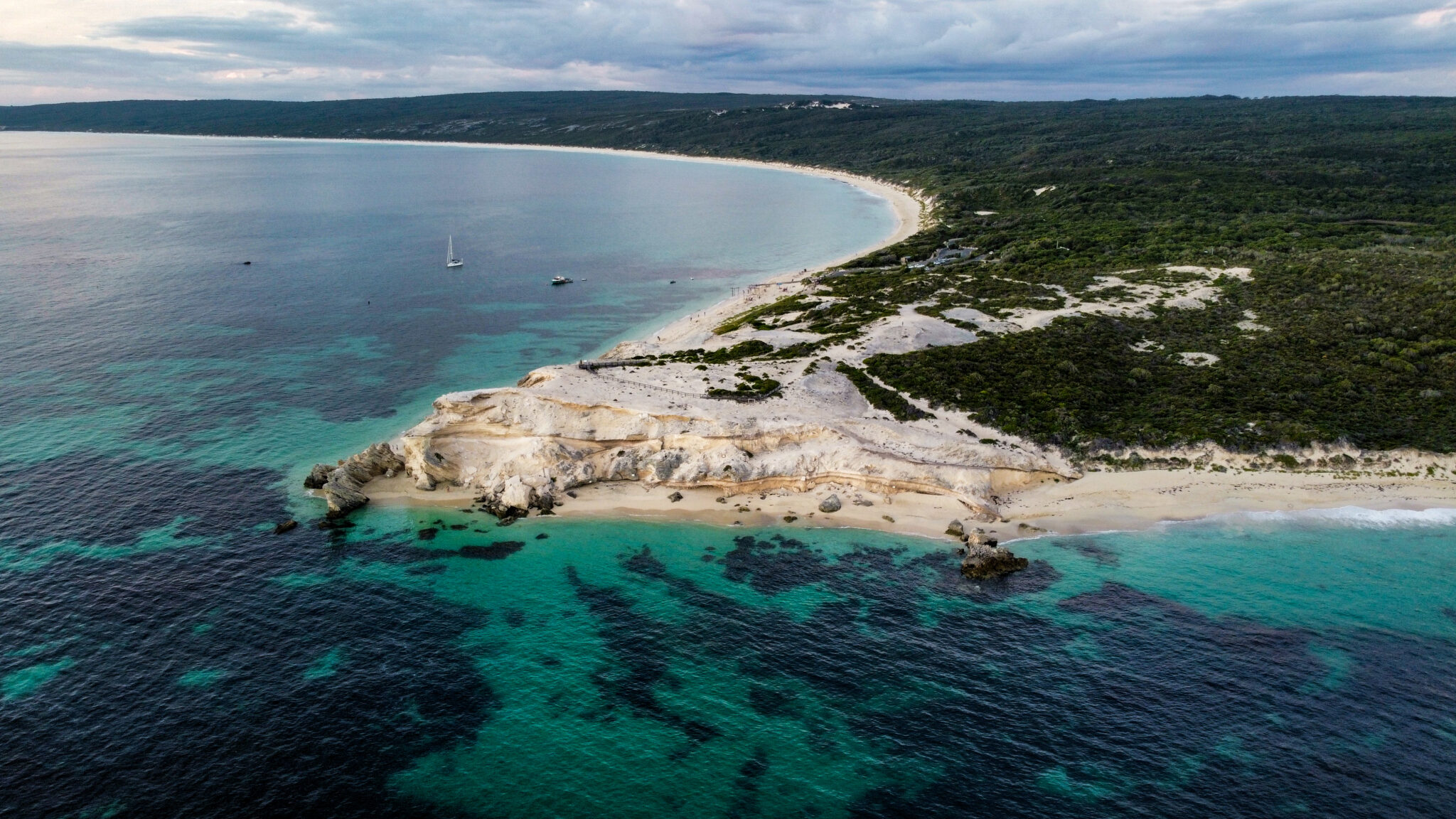 You'll begin at the former major timber port, Hamelin Bay, now famous for its abundance of stingrays searching for food around the old jetty pylons. Start your journey with 6.5km on the glorious sand of Neretlis and Boranup Beach! Depart the beach and enter the stunning Boranup Karri Forest, which is one of the best sights in the Margaret River Region. Some karri trees can reach up to 60 metres! You'll follow the fairly flat Cape to Cape walking track through the forest to Conto Campground.

The section of The Cape to Cape walk between Conto and Redgate will be a fun challenge for all! You'll hop, skip and jump through some rocky, rugged terrain. Be sure to go slow and steady, and always remember to stop a take a look around once in a while!
In the last 10km, there is plenty of amazing sand walking. You'll pass through the only café in the area in Gnarabrup and finish in Prevelly, home of Margaret River itself and legendary Surfers Point which hosts the famous Margaret River Pro.
TAKE THE NEXT STEP!
Join the Coastrek Margaret River VIP List NOW! and start rallying your friends to join you. You'll get priority pre-sale access when registration opens AND save $100 on your team registration!
When you register you'll get a dedicated Coastrek training program and a ton of resources to support your fundraising to make sure you're ready to walk for mental health when Event Day rolls around on Friday 28th October 2022!