Getting into nature during the colder months can be tricky as our minds tell us to keep warm and stay indoors. While we love a good cuddle on the couch with a cup of hot chocolate, getting outdoors and experiencing nature can be a powerful tonic to fight off the winter blues. One amazing way to get your nature fix through winter is taking a dip in the ocean! We spoke to our resident fish, Partnerships Manager Robby Gee. Learn about her love of ocean swimming and why it's the perfect winter activity!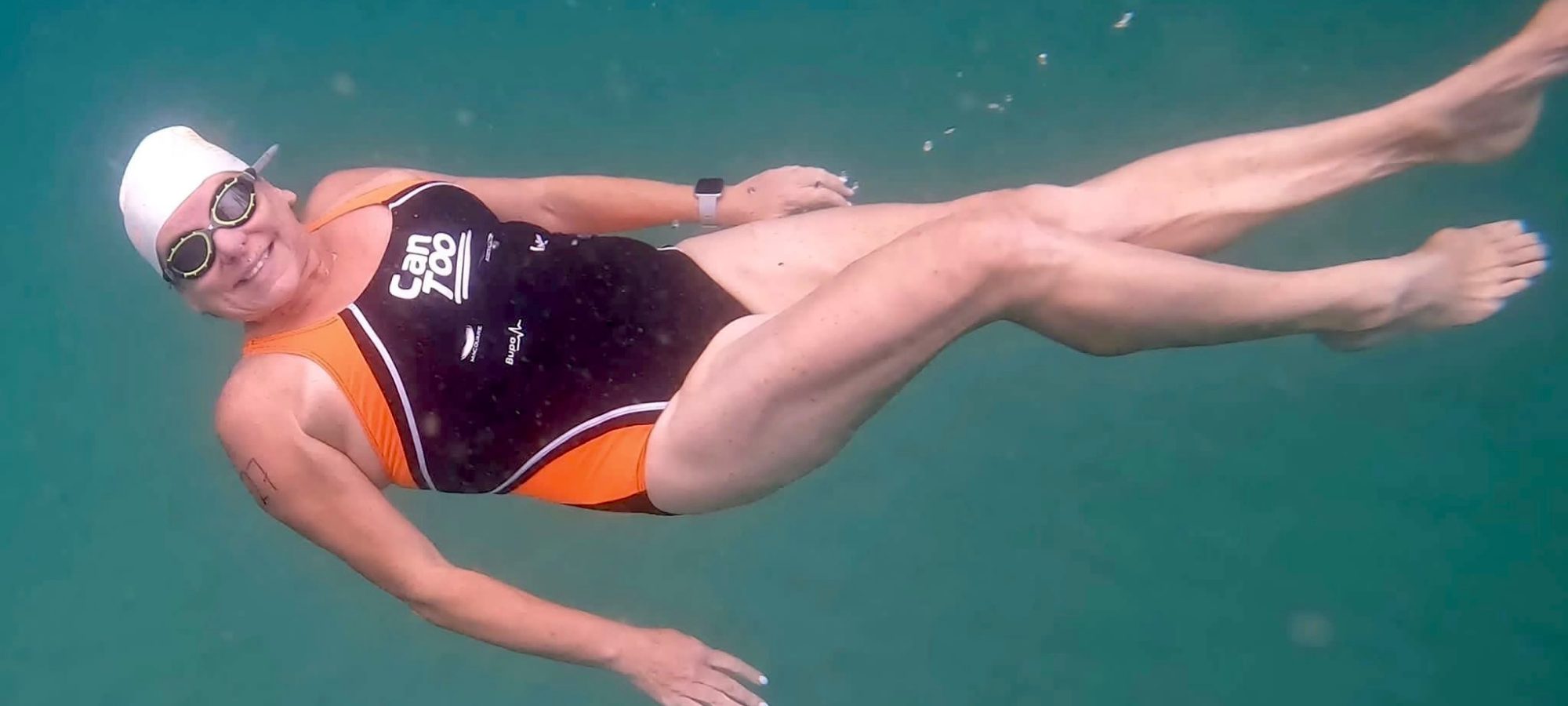 What do you love about ocean swimming?
I know it sound a little 'corny' but when I am stressed, or feeling 'busy', as I dive under the water I feel any tension wash away from my fingertips and right throughout my whole body to the tips of my toes. I guess it is my form of meditation. Where I am truly in the moment and 'at one' with the gentle rhythm of the ocean. The ocean truly is my happy place. I love how variable it can be day to day.
How did you get into it?
I was never a 'runner' although I used to shuffle a little. I tore my hip and was unable to run again. To cheer me up, a friend registered me in an ocean swimming program with CanToo 10 years ago. I wasn't fussed … but went along anyway. I was petrified at first and little did I know how much that program would change my life. The opportunities it has given me and the friendships it has facilitated.
What advice would you give to someone who is looking to get into ocean swimming?
Always respect the ocean and Mother Nature. Ask around at your local beach and find a group or program to join. Always check the conditions before getting in and, unlike pool swimming, never assume one day will be the same as another.
What's the worst thing about ocean swimming?
The winter after swim fashions! Ugg boots, beanies, wetsuits, gloves, trackies and scarves whilst 'showering' from a hot-water bottle into a bucket to warm your feet. It is definitely not glamorous.
Do you prefer summer or winter?
To be honest, whilst I love warm water, the crispness and clarity of the water in winter keeps me truly knowing I am alive, and the sea life is abundant… and the coffee tastes all that much better afterwards!