I once went on a hike where I wore a brand spanking new pair of leather boots. It wasn't a good time.
Since then, I've learned many hiking lessons – some which have totally changed the game and others which are simply nice-to-haves. So you can avoid making some of the more classic mistakes, we're sharing what we wish we knew before we started hiking.
How To Take Care Of My Feet
Anything to do with your feet can be a game changer on your first hike, so rule number one is to practice in your hiking boots and if they're leather, take them out several times to wear them in before a long hike. One tip to help break them in: wear them in the shower and keep them on until they dry.
Deliciously comfortable, supportive, waterproof gortex boots or trail runners don't take as long to wear in, but make sure you get them fitted correctly and don't have a pedicure the week before you go.
And cut your toenails short … and we mean short. Cut them as short as possible without cutting the skin – you don't want your toenails to touch your boots. Unless, of course, you want to challenge the record from coach Kel, who lost nine toenails after a 100km walk. Funny thing is, she didn't feel a thing till the next week when all but one went black!
How To Stay Dry
Staying dry on a hike can make the difference between happy and sad … or even life and death. Getting drenched, even in mild temperatures, can be life-threatening if it's windy or if you get stuck out overnight, so seriously, take this one seriously!
As well as an epic raincoat (Breathable! Doesn't leak! Looks cute in photos!), you also need to know how to keep your feet and your gear dry.
When it comes to your feet, aim to avoid puddles, take your shoes off when crossing rivers or streams and dry them properly before putting your socks back on. If it's a rocky, oystery or slippery stony river crossing, use water shoes to cross so you keep your feet protected and your boots dry. If you find your feet get wet from the inside (hello, sweaty feet!) read the blog on preventing blisters.
Bring a spare pair of socks, always! We also recommend bringing a spare pair of shoes (a trail sandals or emergency runners can work a treat here) in case you get wet feet or blisters and your boots just… aren't cutting it.
Keeping your gear dry can be harder, even if your pack is waterproof. Pack covers are great, but they often leak. Try using a waterproof pack liner or garbage bag and ensure your sleeping bag is double bagged in a really thick garbage bag or waterproof stuff sacks. Number 1 most important thing to keep dry is your sleeping bag!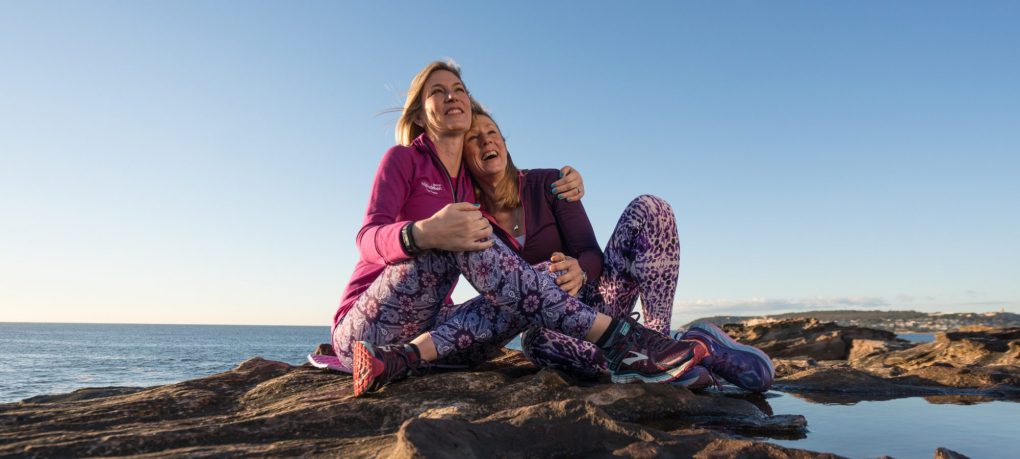 How To Prevent Blisters
Most people get bad blisters at least once before learning how to avoid them. Some people have to learn this lesson many times in many different situations. Preventing and treating blisters is where science meets art so when you're ready, we have a very detailed blog sharing how to prevent and treat blisters.
Umm… You Need To Bring Water
One of our Wild Women, Soph, hiked up Walsh's Pyramid, which is the highest freestanding natural pyramid in the world and is located about 20km outside of Cairns. It's a very steep, usually hot, 4–6-hour hike, and she'd only brought half a litre of water.
Yep, it was a rookie error. She ended up having a tanty atop the mountain, which she wrote hilariously about here.
Moral of the story? Bring water… lots of it!
All jokes aside, running out of water can be life threatening … and it can happen very quickly. To ensure this doesn't happen to you, consider three factors:
How long will you be hiking?
How hard/fast/hot will it be?
Will there be fresh drinking water enroute?
Generally allow 1 – 2 cups of water per hour of hiking, depending on whether you're a camel or guzzler, and what liquid is in your food.
How To Bush Wee
If you've never done a bush wee, you might want to practice at home first. Kids find squatting easy, but more mature hikers sometimes find the deep squat a challenge.
A deep squat is essential if you want to keep your shoes wee free, so pop out into the backyard in bare feet in the dark to test your skills safely. If you get pee on your feet, we recommend practicing the full yoga squat every day while you brush your teeth. It will help your pee technique and also loosen up your hiking hips.
And remember, fellow hikers won't care less if you splash your shoes or flash your bits but… toppling over into an ant's nest might just ruin your trip! Here's some more tips on How to pee in the bush.
You Need To Bring Toilet Paper
You should always bring TP on a full-day hike. You just don't know what the toilet situation might be! And if you're going really wild, bring a zip lock bag and a trowel … Yes that's right. Leave no trace.
You Can't Rely Only on Your Phone…
Phone apps are awesome for weather, navigating, first aid, emergency informatoin and all sorts of helpful stuff on a hike. However, you need to have back-up. You might run out of charge, you might run out of service, you might drop your phone off a cliff when taking a risky selfie (we don't recommend this!).
Don't Overpack
Overpacking was a common 'mistake' among our Wild Women! When you first start out, it can be tempting to bring everything but the kitchen sink, because you don't yet know what's important and what you'll never use. Unfortunately, every little bit adds up, and before you know it, you're carrying 24kg when you could be carrying 15kg. This weight will make a massive difference to your enjoyment of your hike, and you might have to give some of your weight to someone else if you can't keep up, making their experience more challenging.
So… pack only what you need. Read up on the essentials and talk to more experienced hikers about your gear list and what you can cut.
The Biggest Mistake Is Not Getting Started
It was unanimous in our community… the biggest hiking mistake is not getting started. So lace up those boots, put on the pack and get walking!