We're pretty lucky in Australia. As keen adventurers and hikers, we are spoiled for choice. Sometimes it's easy to forget we are home to some of the world's most beautiful natural wonders. Life-changing and breathtaking adventures are right on our doorstep. And they're perfect microadventures for a girl's weekend away. If you're from Queensland, or you're hoping to explore the Sunshine state, there are hundreds of trails to try. From the south to the far north, here are eight weekend walks with the Wild Women tick of approval!
1. Mount Maroon
Wild Women On Top's Chief Adventure Chick Di Westaway is a huge fan of the trails in Queensland and a few of them stick out as the must-dos.
One of them is Mount Maroon. The mountain is nestled in Mount Barney National Park and has some of the best views of South-East Queesland. At the top of Mount Maroon, you'll get a 360 degree view extending out to Lamington National Park. This hike takes around three hours, is a 5.6km return, and is recommended for experienced bushwalkers. It's about a two-hour drive from Brisbane and is the perfect day trip for a girl's weekend away!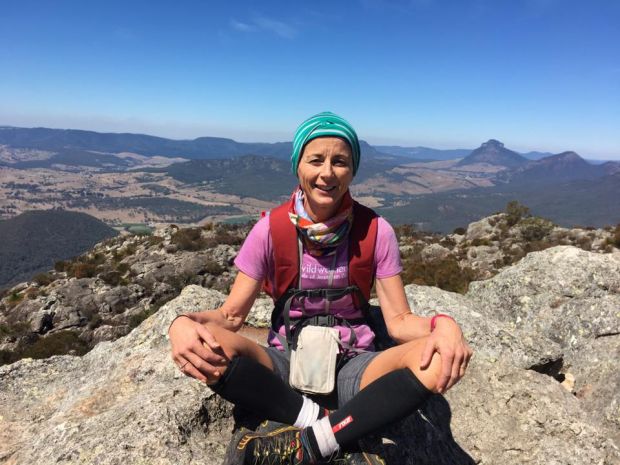 2. Mount Barney
Mount Barney National Park isn't just home to the spectactular, and highly recommended, Mount Maroon. There are plenty of other mountains to climb, including Mount May, Mount Ernst, and of course, Mount Barney.
Mount Barney holds a special place in our hearts. We've taken many Wild Women on Wild Weekend trips to this exact location. It's an absolute hit, but getting to the summit isn't a small feat. The climb is difficult and you should have experience in rock-scrambling, navigation and bushwalking.
You don't have to go all the way to the top to have an awesome hiking experience, but make sure you do your research before taking on this adventure… or go with a reputable company to ensure you're safe.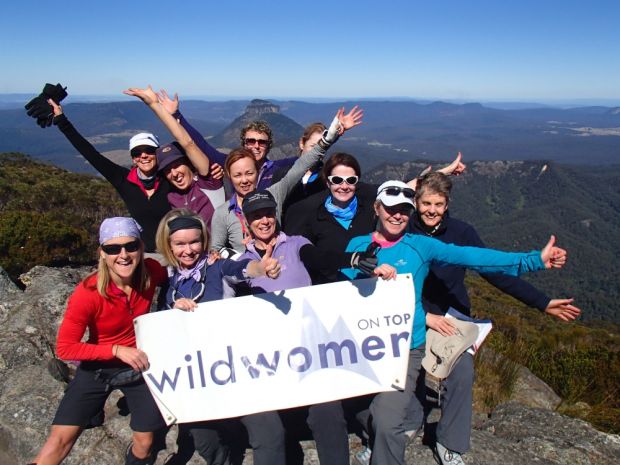 3. Mount Coolum
Wild Woman Nicola Moran has a few favourite trails in Queensland, and one of them is Mount Coolum on the Sunshine Coast.
"It's a quick, sure way to fire up the body for a great day, as the climb is steep and the view of the ocean and surrounding land from the top is beautiful and expansive," she says.
This hike is only a short one, a two-kilometre return, but it's steep! The hike is estimated to take just under two hours. This is the perfect walk if you're new to bushwalking and hiking as it isn't too challenging. Plus, there are plenty of opportunties to stop and soak in the crystal-clear coastal views. Because the walk isn't too challenging, features stunning scenery and is close to Noosa (only a 35 minute drive), the trail can get pretty busy so keep peak times in mind.
4. Noosa National Park
Staying on the Sunshine Coast, Nicola also strongly recommends exploring Noosa National Park. If you're taking part in Brisbane Coastrek in July, you will walk through this stunning bushland.
But there's a whole 4,000 hectares to explore! So grab a girlfriend, chuck on your swimmers, and bring some scrumptious snacks. These trails are ones to savour.
"Look for Koalas and swim at the various beaches along the way," Nicola says. "The landscape is spectacular. After your walk, you can have a delicious ice-cream from Massimo's or a spectacular dinner in Noosa."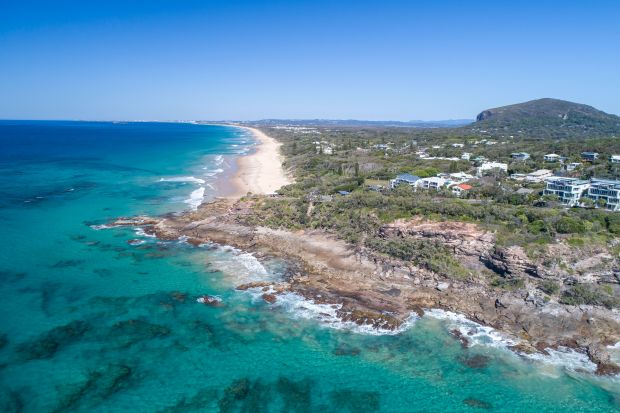 5. Mount Bartle Frere
If you're looking for an adventure that takes you further into tropical North Queensland, Mount Bartle Frere is one to keep in mind. It's the highest mountain in Queensland and is in the wet tropics – about 50km south of Cairns – so it's recommended you walk in the drier months between August and October.
This hike is a 15-km return and should take about 12 hours. It's recommended for experienced bushwalkers and hikers are encouraged to start early in the day so you're not coming down the mountain at night.
Also, make sure you bring some salt with you in case you encounter some pesky leaches!
6. Walsh's Pyramid
Staying in the north, Walsh's Pryamid is a great challenge for confident bushwalkers. Walsh's Pyrmaid is the highest freestanding natural pyramid in the world and is surrounded by sugar farms. The pyramid is about 25 minutes outside of Cairns and the views on the way to the top are well worth the climb.
Wild Woman Sophia says it's a must-do if you're travelling to North Queensland. But make sure you're in the right clothes and bring plenty of water.
"I did the hike with my partner and we definitely weren't properly prepared. You won't be able to fill up your water on the hike, so make sure you bring plenty of water (more than you think you might need). If you're going in the warmer months, make sure you bring plenty of sunscreen and the right hiking gear. The route isn't sign posted well on every section of the route, so make sure you keep an eye on where you're going.
"But the views truly are spectacular and you feel a great sense of accomplishment at the summit and at the bottom!" she says.
7. Mount Beerwah
Mount Beerwah is one of coach Nicola Moran's recommended hikes because it's not as steep as some climbs and provides a "full-on bush experience". This mountain is located about 66km north of Brisbane. The views at the top are breathtaking, giving you a birds-eye view of the pictureqsue Glass House Mountain National Park!
You will need some rock scrambling experience for this one and it's recommended you delay your hike if it's been wet and raining as the rocks can get slippery.
8. Fraser Island
This getaway has it all. Crystal clear water? Check. Pristine pale sand? Check. Breathtaking trails? Check. Scenery straight out of a postcard? Check.
Fraser Island is the world's largest sand island and is located 300km north of Brisbane. Along the hiking trails there are so many bays, beaches and lakes to explore. For keen hikers and explorers, the Fraser Island Great Walk is perfect for a weekend (or a week-long) adventure.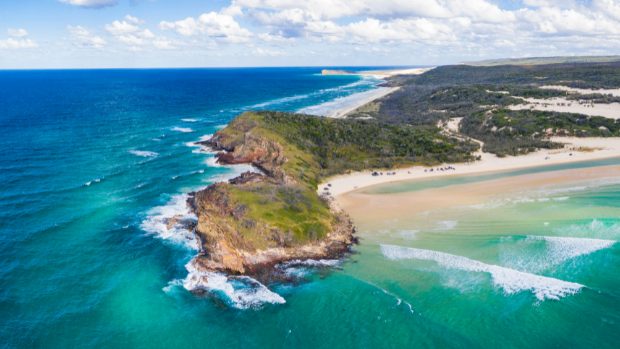 Enjoyed this and need more tips on Queensland hikes? Try our blog Amazing Family-Friendly Hikes in Queensland?