Several years ago, after hiking through the hot desert for four days, a team of Wild Women gathered in the red dust at the mouth of the spectacular Standley Chasm Angkerle Atwatye. 
Here we had a transformational experience.
Immersed in the lands of the Arrernte people in Central Australia, we learned of the sacred women's dreaming and grasped, for the first time in our lives, the significance of custodianship of the land. 
Our primary school education of First Nations history bore no resemblance to this enlightening experience, which highlighted the significance of a culture whose deep and primary purpose was to care for country. 
Local Indigenous elder Deanella Mack and her two daughters taught us about the traditional powers and roles of First Nations women, as leaders, providers, cultural knowledge holders, trailblazers, nurturers, teachers, survivors, healers and loved ones.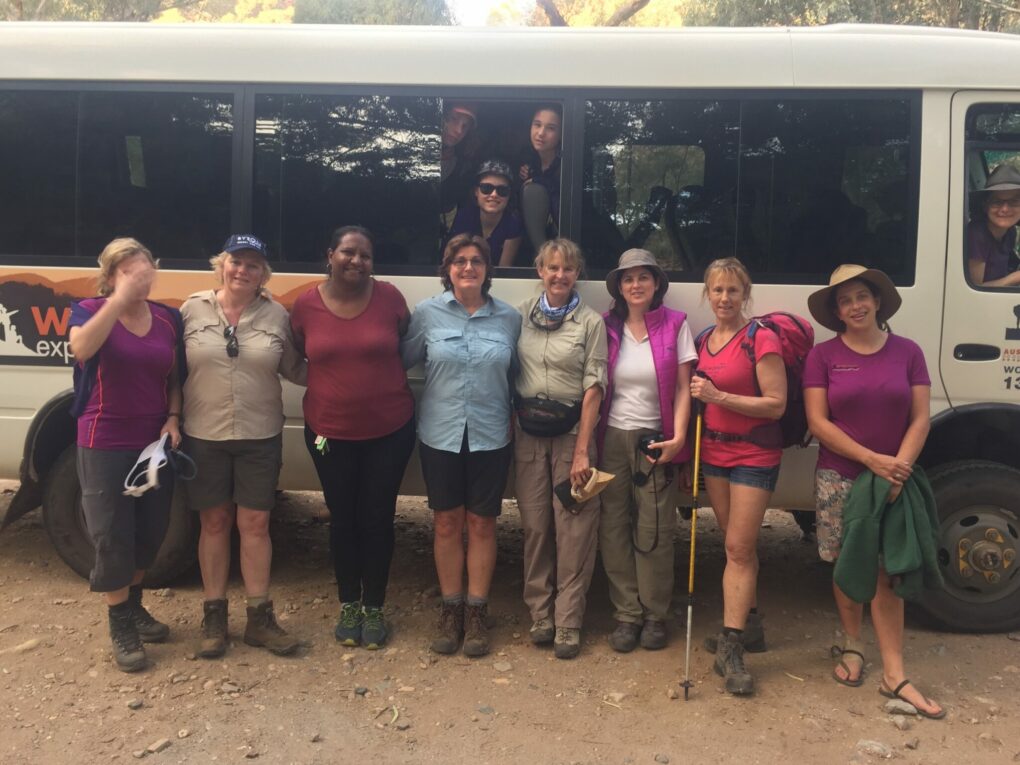 These are now also women working to support children and families caught between two cultures. 
We learned that in taking traditional lands, our English forefathers also took away the purpose of an entire culture, a culture that was founded on real equality between men and women.  
Our unique wild women immersion experience was part of a World Expeditions Women's Larapinta adventure through the extraordinary escarpments, gorges, mountains, waterfalls and rivers of the West MacDonnell Ranges in the Northern Territory. I highly recommend this experience and others offered across Australia. 
Through Coastrek's previous partnership with The Fred Hollows Foundation, we've supported Indigenous communities around the world – and it was through this association we celebrated a women's Coastrek team joining us from the Tiwi Islands, learning a little about their fight against diabetes in remote communities.   
Coastrek now partners with the Heart Foundation, to end Rheumatic Heart Disease in Australia. This entirely preventable disease kills nearly 100 Indigenous children each year. Our Coastrek Ambassador, Shelley Ware, shared her thoughts with us as she finished her first Coastrek event on the Mornington Peninsula this year, click here to hear what she had to say.