This year, I've had hope fatigue.
It is what it sounds like – an ongoing absence of hope. Bone-deep tiredness. A lethargy not eased by the sweatiest yoga class or the iciest swim.
It's what happens when healthy life and work stress – planning a wedding, dealing with deadlines and people and tasks, health challenges – become overlain with the very real and existential threats of the pandemic, climate change, nuclear war and economic instability. It's what happens when the world I imagine for my future kids looks worse – much, much worse – than the one we enjoy today. A world where – instead of a rainy day meaning wet washing, it's further evidence of our impending doom. Where fire and flood are no longer news stories but everyday reality.
When you have hope fatigue, an afternoon in the sun drinking margaritas with mates loses its sheen every time you remember that pesky extinction event on the horizon. Every day is a horrifying game of bingo, words such as 'Trump', 'fire', 'climate', 'sick', 'sneeze', and 'energy', confronting you with a spike of adrenaline and sweaty palms. Heck, someone can't even order poutine without raising my heart rate!
And I got to a point where I was just over it. Disengaged. I couldn't read about Iran or Ukraine. I couldn't read about the obesity epidemic or Roe v Wade or gun violence or the metaverse. I'd checked out of the news cycle entirely.
This experience, this hope fatigue, has got psychologists worried. According to Lesley Alderman, LCSW, the Brooklyn-based psychotherapist who coined the term; "many of my patients are experiencing a deficit of optimism. And are overwhelmed about important issues that are beyond their control."
"We try to instil a sense of hope in our patients: that they can feel better, that they have agency, that their catastrophic thoughts may be overstating reality. But when a patient laments climate change and questions whether they should have children, it's a challenge," she wrote in the Washington Post last month.
I first heard about this idea on the podcast Mamamia Outloud, where hosts Mia Freedman, Holly Wainwright and Jessie Stephens discussed possible solutions; ways we can combat this overwhelm. I listened in an airport lounge, on the way home from a three-week holiday in Europe.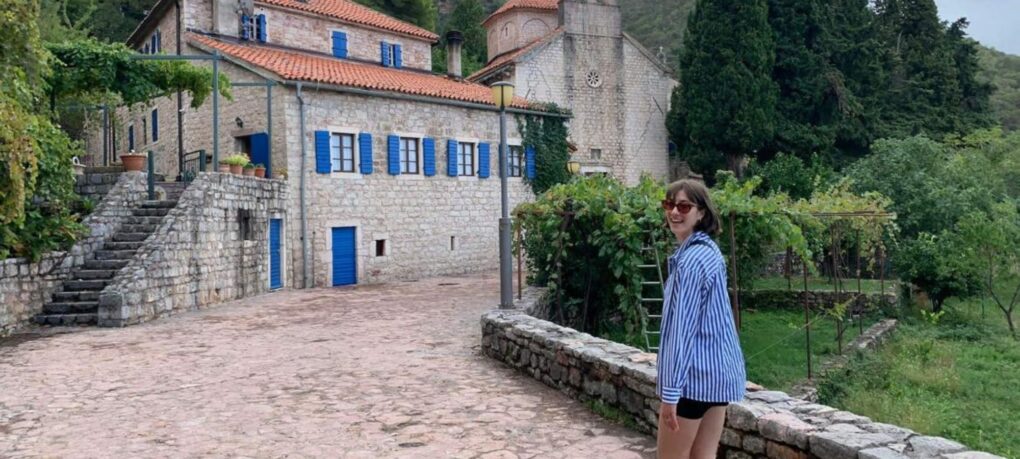 And as they spoke, I noticed that my trip had been almost entirely free of this feeling. I'd had hope in bucketloads – and it wasn't only the fact that the Jurassic Coast is spectacular, Montenegro is pretty and London is a vibe.
What returned my hope was people. In particular, strangers.
It was the queue at Heathrow who stood to the side while a Dad raced to his flight to Chicago, where his wife was having emergency surgery. It was the postman who helped us find our Airbnb as we struggled around London with our bags. It was the Serbian maître d' who ensured our car was collected from down the road. It was the friends of friends who sent me restaurant recommendations and tips. It was the bed and breakfast host who had baked us a cake upon our arrival. It was the kindness of strangers. It was the goodness of humans.
It was small actions – people going out of their way to help – when they didn't need to.
One of the suggestions given by Alderman – alongside avoiding doomscrolling and taking care of yourself – is to focus on change in your local community. "Maybe your local playground would benefit from a basketball court, or your church or synagogue could sponsor a refugee family," she writes.
And I realised that, for me, community action was right under my nose – so close I could no longer see it. In our Coastrekkers. In our Wild Women Community.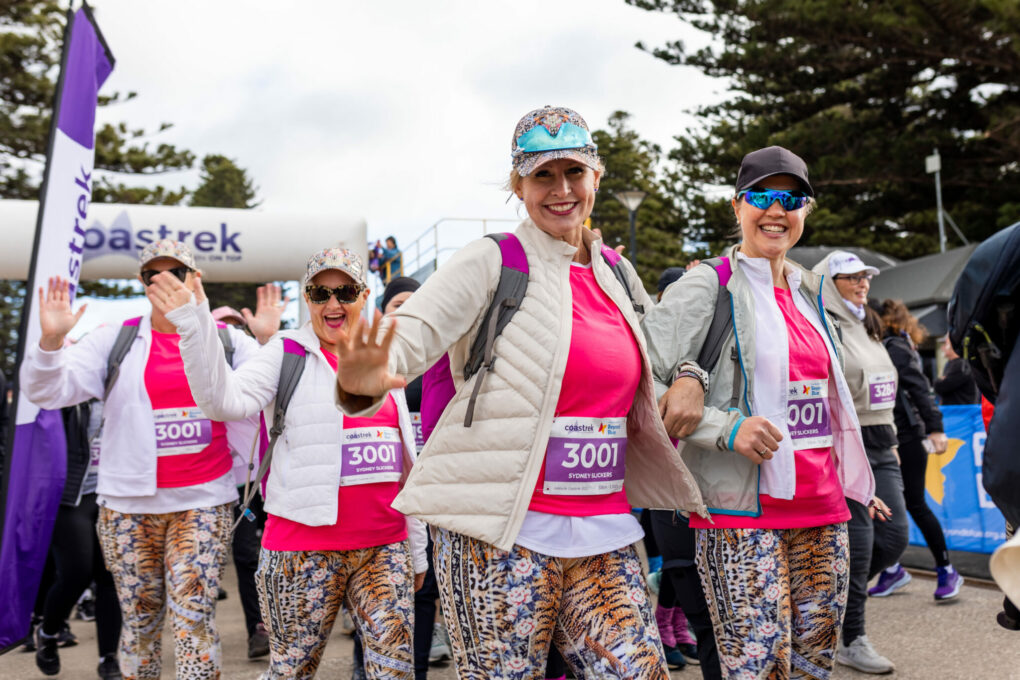 One of the things we hear every day at Coastrek HQ is how much people love the community aspect of Coastrek. Being out training and meeting other Coastrek teams on the trail. Making new friends in the Facebook group. Sharing recipes and tips. Celebrating together on Event Day. Being part of a huge trekking and fundraising goal that makes a real difference to the lives of real people.
It's grassroots action. It's the kind strangers. It's an antidote to hope fatigue – especially if you engage with it.
Ironically, the return of my hope brought with it the return of my resilience. My ability to look at the big stuff with clear eyes and a sense of optimism.
Now, I have hope that the future is bright and the energy to help build it. In small ways that are actually big ways.
Are you going to join me?